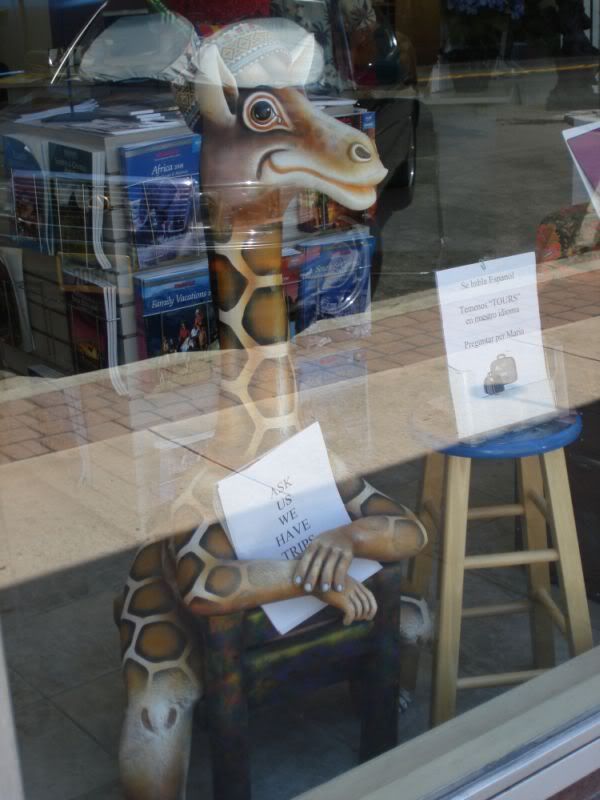 I
t's funny enough seeing a giraffe in a store window.
Then you add the backwards-on-the-chair casual pose, and it gets even funnier.
But a giraffe with that look on his face, holding that sign?
Curiouser and curiouser.
Or rather, trippier and trippier.
I know I'm not the only one who has walked by that shop stoned and done a double-take!