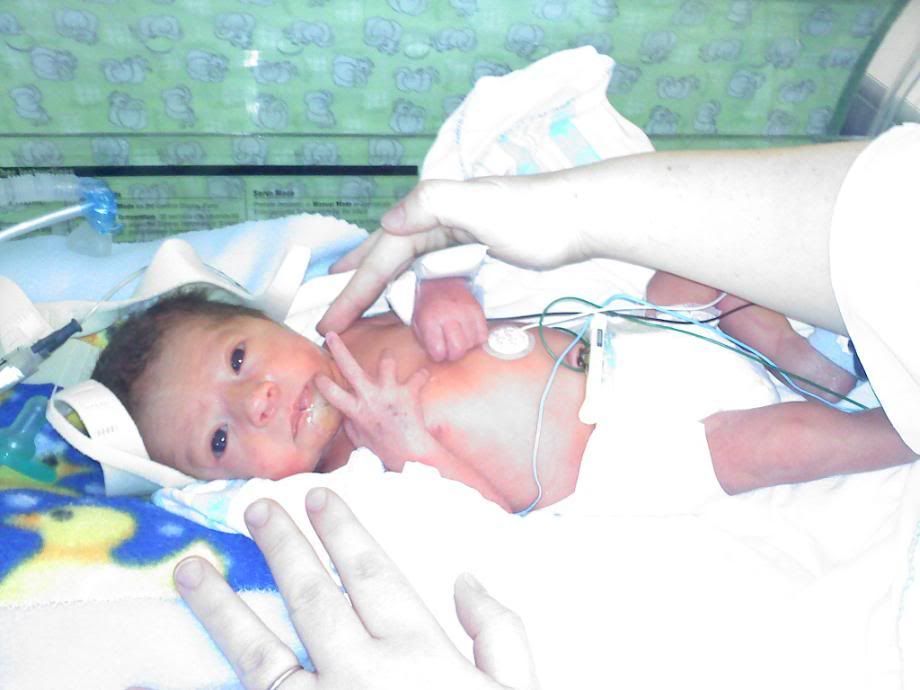 {Levi James, just after birth}
I
n my last post I shared some pics of my gorgeous little niece, Skyla. The last pic showed her meeting her new baby brother Levi.
L
ittle Levi was born six weeks early and had to stay in the hospital for what seemed like forever. He's home and healthy now, thank goodness!
O
ur dear cousin started
Team Levi
for the
March For Babies
. The San Diego walk happens Saturday, April 24 at 8am in Balboa Park. If you live in SD and want to come out, don't be shy!
W
hy March for Babies:
When you walk in March for Babies, you give hope to the more than half a million babies born too soon each year. The money you raise supports programs in your community that help moms have healthy, full-term pregnancies. And it funds research to find answers to the problems that threaten our babies. We've been walking since 1970 and have raised an incredible $1.8 billion to benefit all babies.



W
hat are you waiting for? There is most likely a walk in your area, and if not, or you don't wanna walk, you can easily donate money to the cause. Every little bit
will help
more babies! :D