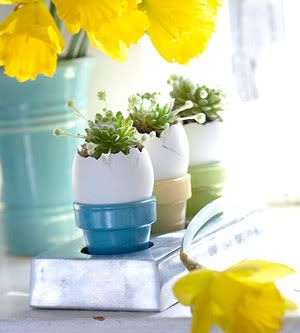 H
ow adorable are these Egg Planters? I can totally picture my mom making something like this.
I wish I was in Idaho for Easter to color eggs, play Colored Eggs*, have Easter Tea, and make cute crafts like this.
They have a how-to
slideshow
on the Better Homes & Gardens
site
. So easy!
*An ingenious game my dad 'invented.' More on that later.
{Mom goes all out for tea, I love it!}