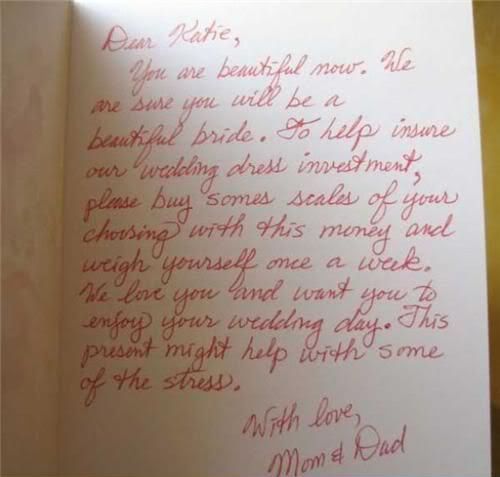 How horrible but hilarious is this??
And this comment is just as funny as the post itself I think:
Dear Mom And Dad:
Thank you for your support. To show my appreciation, I'm giving you back the scale money, to help you buy a new computer so you can watch your grandchildren grow from afar. Way, waay afar.
Lovingly,
Your daughter, who's totally not marrying the first guy she met to start an actual family away from this hellhole.