R
emember the
fun photo shoots
my sisters and I did for
Mothers Day
?
Well, I haven't posted nearly enough of them,
and we took a bunch for Fathers Day too (haven't given any to Dad yet, sorry Dad!)
and they were making me laugh this morning, so I had to share more with you!
The outtakes are truly my favorites.
T
hankful for: ~sisters ~laughter ~motorcycles ~having wonderful parents to take pics for
~the beautiful scenery right outside their house ~wonderful brothers to photograph us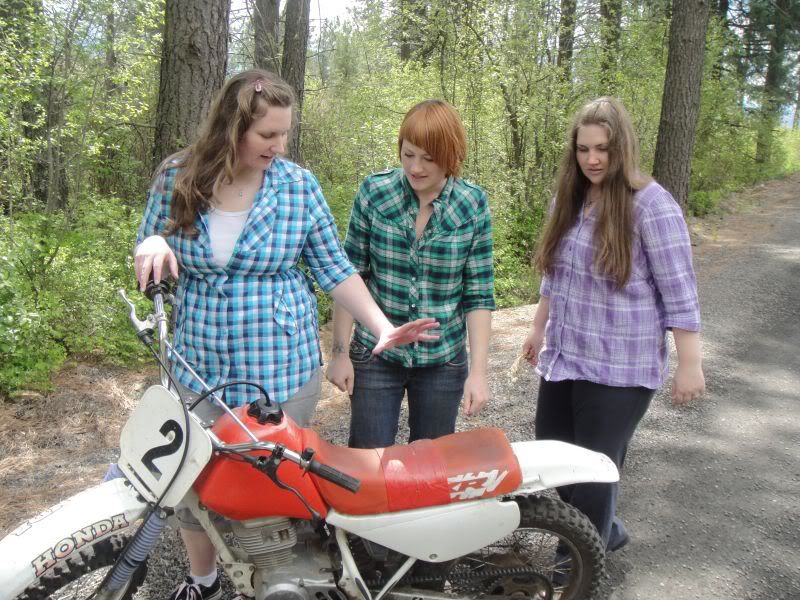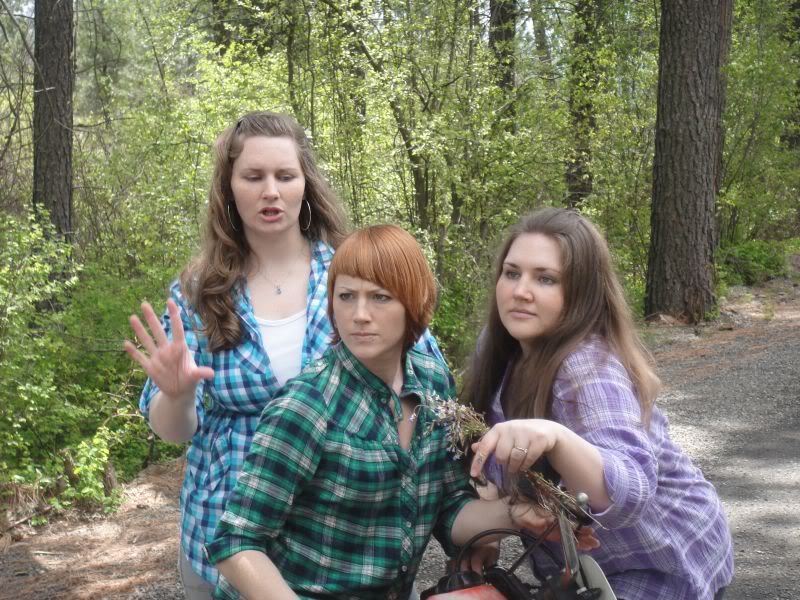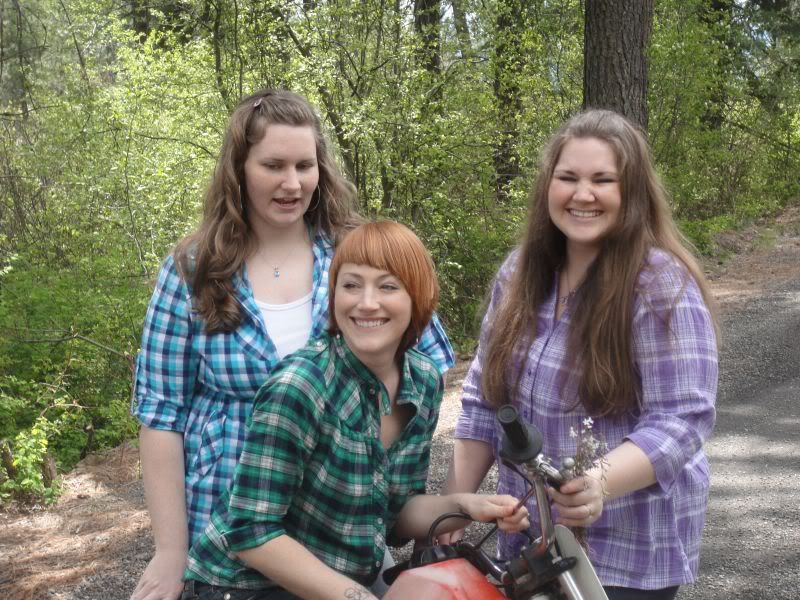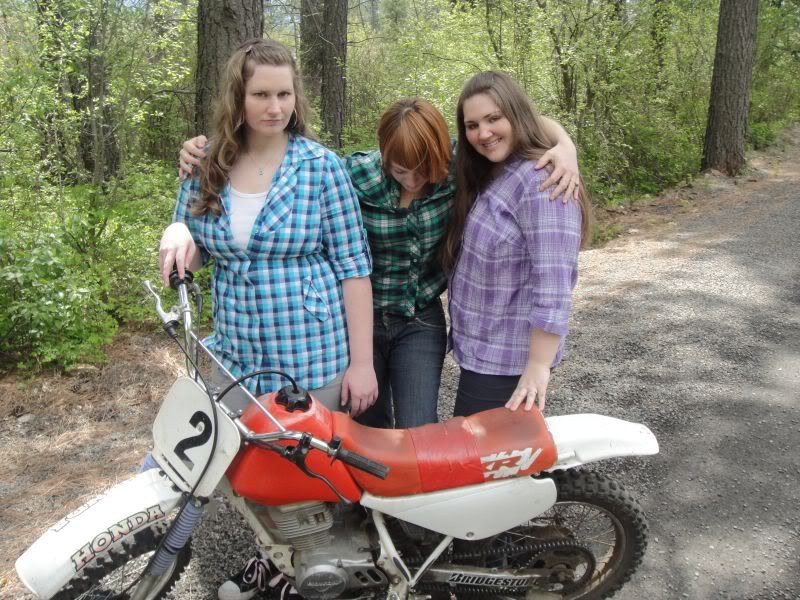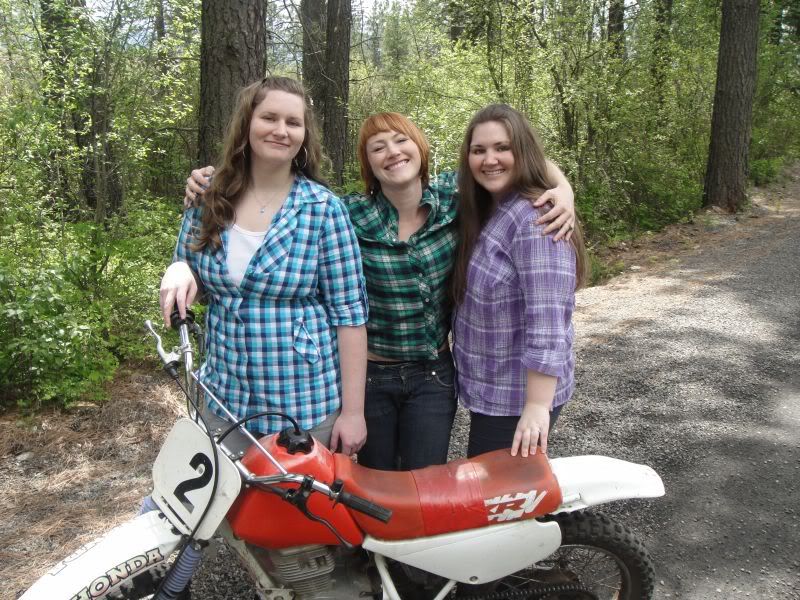 L
ove you girls.
{note: These were taken with a regular old digi. That's why they aren't super clear and perfect.
Sigh. Some day I'll own a 'real' camera, but for now I'll use the heck outta this one!}