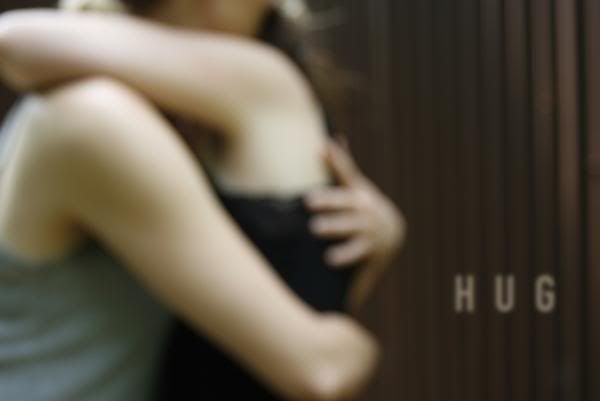 H
ow often do you hug someone?
I
admit, I only give hugs to my love, best friends, and family, and usually in greeting or parting, or on special occasions.
W
hen Katie posted
this
awesome video on her blog, it reminded me of the Free Hugs Campaign.
F
rom the FHC website:
"
Sometimes, a hug is all what we need.

Free hugs is a real life controversial story of Juan Mann, A man whose sole mission was to reach out and hug a stranger to brighten up their lives.

In this age of social disconnectivity and lack of human contact, the effects of the Free Hugs campaign became phenomenal."
I

f you read how it all started first, watching this video will be even better.
G
ood reminders. Connect more! Hug more. Spread love more.
{image via}