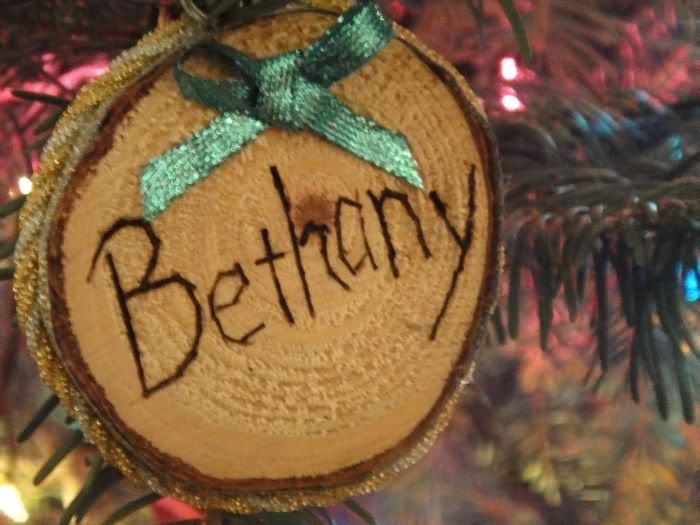 I
'm so very thankful today. Why?
My house is clean.
~
I have a tree, garlands and lights up and a wreath to hang.
~
I just spent the first part of the afternoon making delectable new treats.
~
I'm jamming out to North Pole Radio.
Some of my nearest and dearest, as well as some new friends, are coming over tonight.
~
We're going to eat, drink and be merry.. and string popcorn and cranberries!
~
This is the first time in 5.5 years of living here I've ever invited people over!
~
I'm relishing all kinds of memories being stirred up by the holidays.
~
Looking forward to six days of Christmas staycation starting Christmas Eve.
~
I'm wearing an apron my grandma made me.
~
My knee
(which I injured last Saturday running into a bench at work)
is feeling much better!
I can walk semi-normally. Thank goodness my body is healing itself!
~
My boo is a good man. He tries so hard to make me happy.
Even when he fails, I appreciate the effort.
Image:My sister Rachelle made us fabulous wooden ornaments last year. I love them so!