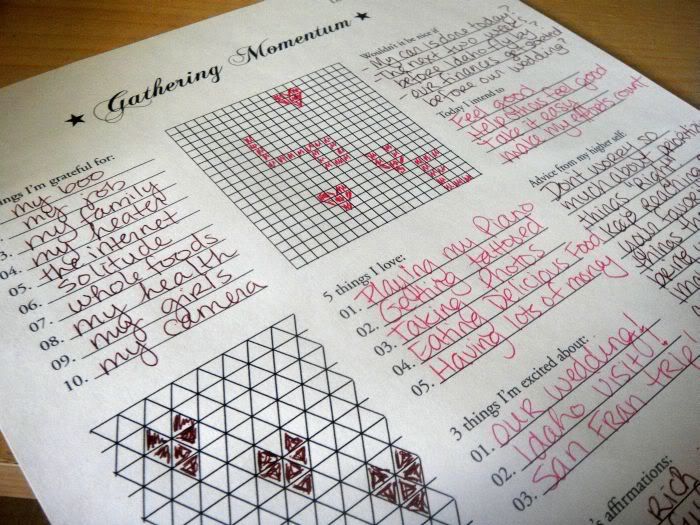 I
first started getting into the Law of Attraction when I read
Ask and It Is Given
. That was a definite turning point in my life.
It was as if a light bulb clicked on in my head. Duh! I create my own reality.
I love finding others who live this way intentionally as well.
I
love that
Jessica Mullen
calls it
Life Design
. And she breaks it down beautifully I think. Makes it a fun process!
Her Valentine's Day gift to us is a
fabulous worksheet
to use to get our positive, creative juices flowing.
I had so much fun doing it, I had to share it with you too!
You'll have to sign up for her email list.
If you want to unsubscribe later you can of course, but you probably won't want to!