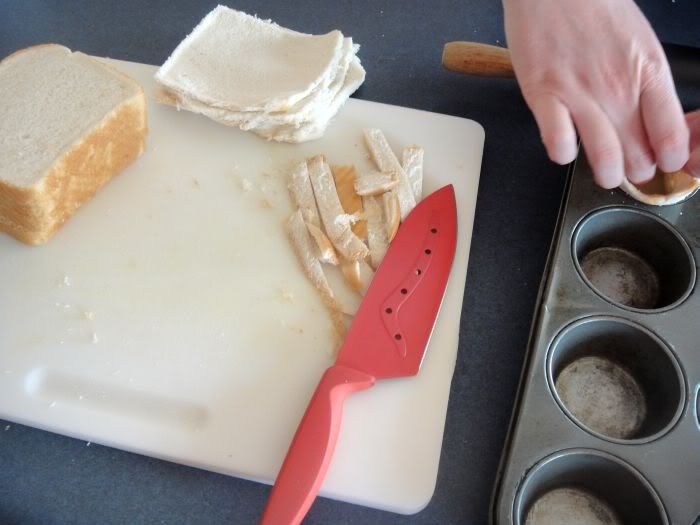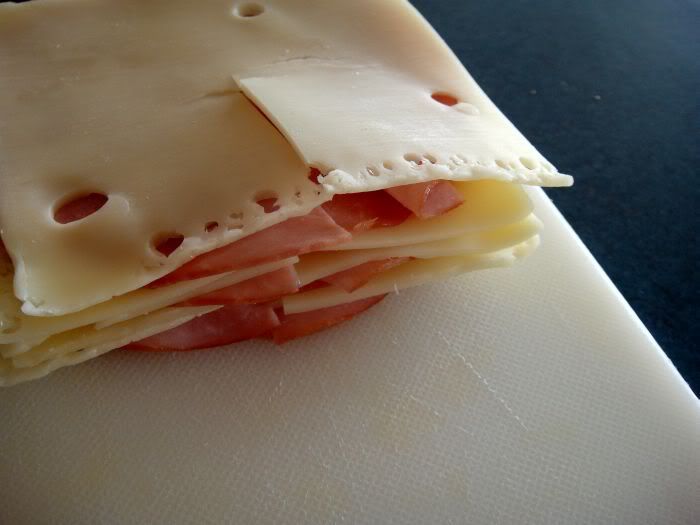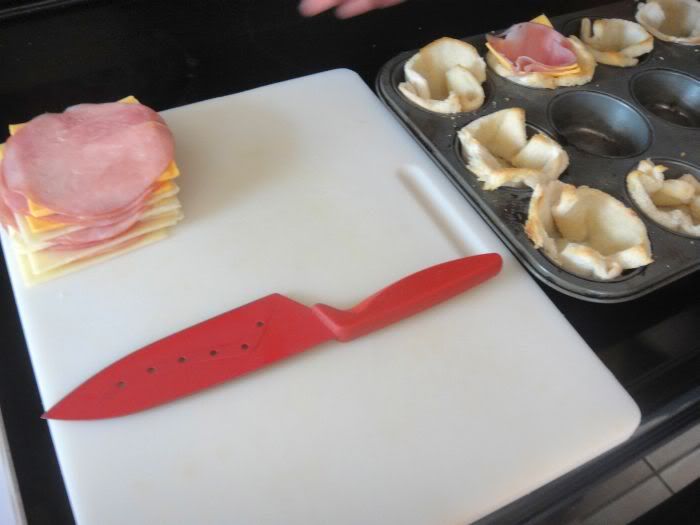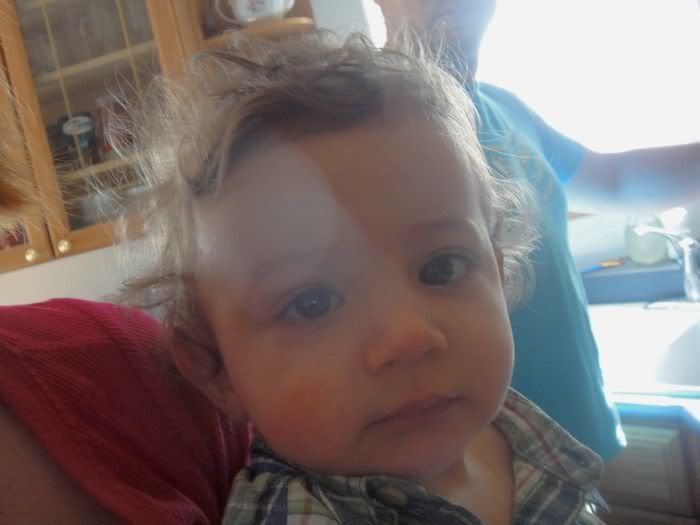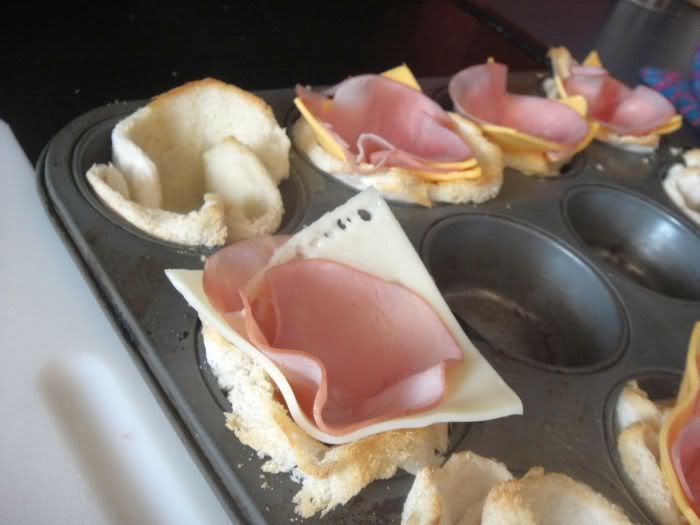 M
y sister Andrea wanted to try this recipe out of
Cook's Country
magazine..
It was simpler than it looked, and oh so delicious! We're hooked now.
P.s. It helps to have an adorable nephew to pass the cooking time with.
P.P.s. The bread is brushed with melted butter before adding the ham and cheese.
P.P.P.s. Yes, you use a rolling pin to flatten the bread!