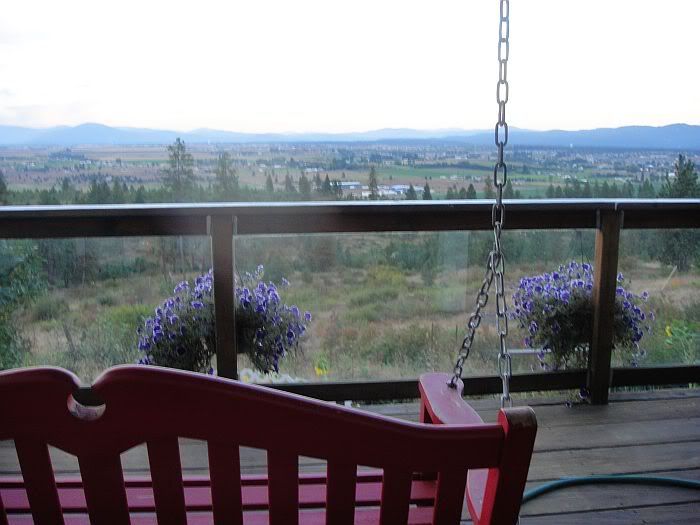 I've ditched my blog for a few days. Been having waay too much fun up here in North Idaho with my family!
Today I'm grateful:
- For all the great shopping we've done. Yeah I know, who goes up to Idaho for the shopping, right? But my sisters and mom and I had a fabulous shopping date the other night. We had a blast and scored all kinds of great stuff! Tops, dresses, shrugs, earrings, a belt..a BEAUTIFUL long flowy dress for Mom.. Plus I took Rachelle shopping yesterday and found her some adorable boots and dressy blue heels! (And had fun oohing and ahhing over baby clothes for nephew Levi)
- We found Andrea's Maid of Honor dress. It's floral and springy and beautiful and perfect on her! Three more MOH dresses to go.
- I tried on my wedding dress for Mom and sisters and it was proclaimed perfect for me. Hooray!
- Just being around my family makes me content and happy.
- Shawn decided he's ready to commit to moving up North. YESSSS! We are only a pilot's license and a CNC shop away from that.
- We started off the trip with dinner at Nate's. I went for the Philly Cheesesteak.. it was more like a folded up pizza than a Philly Cheesesteak but it was MM MM Good.
- For Tums. They helped me out after I foolishly took all my forgotten vitamins this morning on an empty stomach and they promptly came back up. (You really wanted to know about that didn't you)
- For the awsome time we had last night taking Brad (oldest of the five brothers, who just turned 21) out. We went to a wine bar and a winery, and then tried a new restaurant that was phenomenal! SOOO much drunkenness and laughter. It was Mom (she was the DD, she hates wine), Dad, us, Rachelle, and Will (R's hubby who outdrank-and out-puked- us all :P)
- For the rest of the week to come! Five more whole days and nights of bliss.
P.S. Don't let the pic fool you. We awoke to a fresh blanket of snow today. That was taken last September.