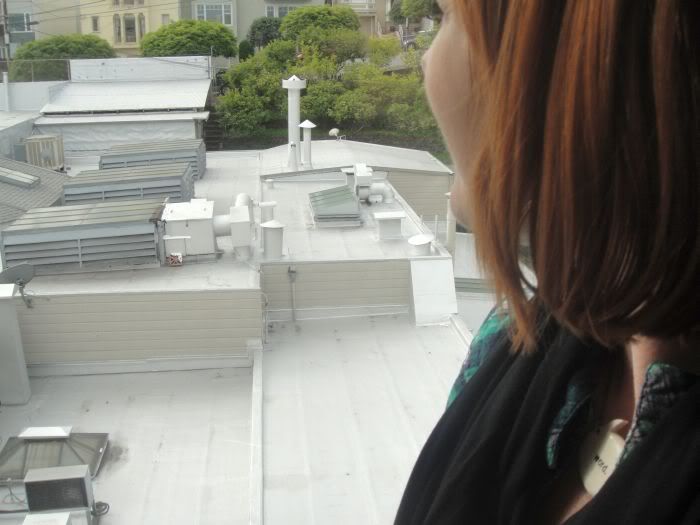 Enjoying the view from the Inn, our first morning in San Francisco.
I had been up since 2am, but a little fatigue was not going to stop me from getting right out there to explore!
We strolled over to Pat's Cafe for a bit of sustenance, went on a
mini adventure
,
then proceeeded to find the steepest hill around and hike right up it!
(After the first morning we learned our lesson and went around the 'mountains' whenever possible.)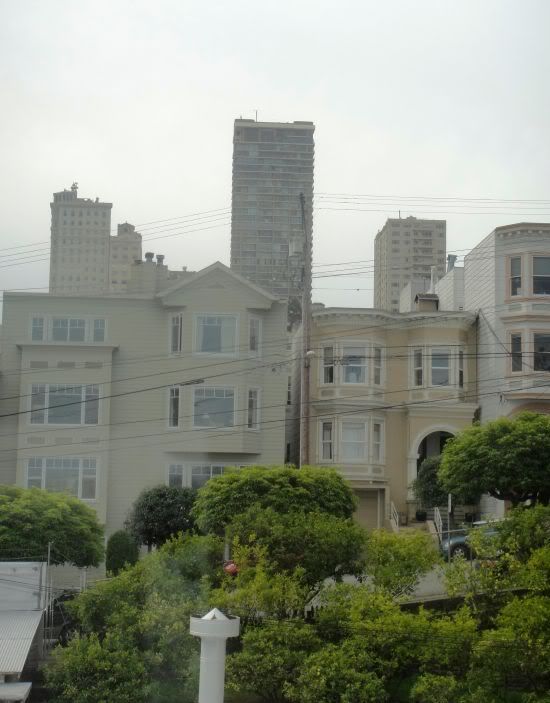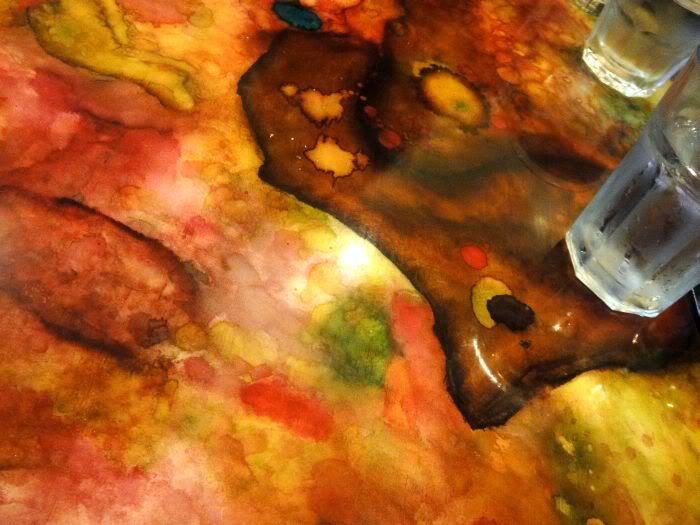 Cool custom table at Pat's Cafe- our server painted it himself!
PLP introduced me to Instagram on the iPhone. Addicting...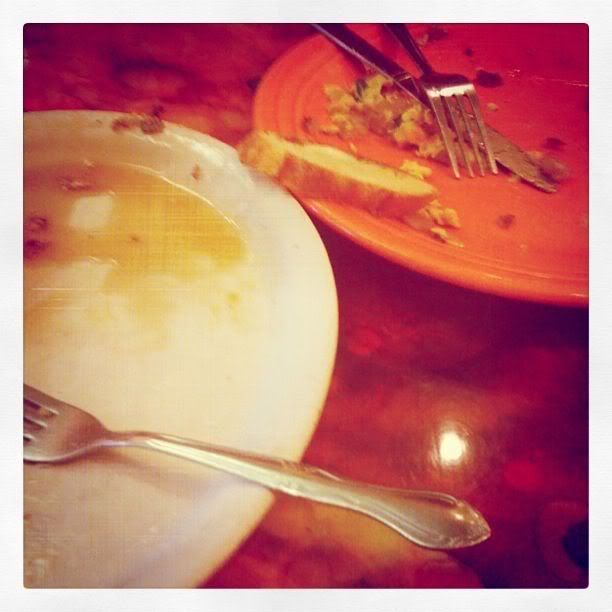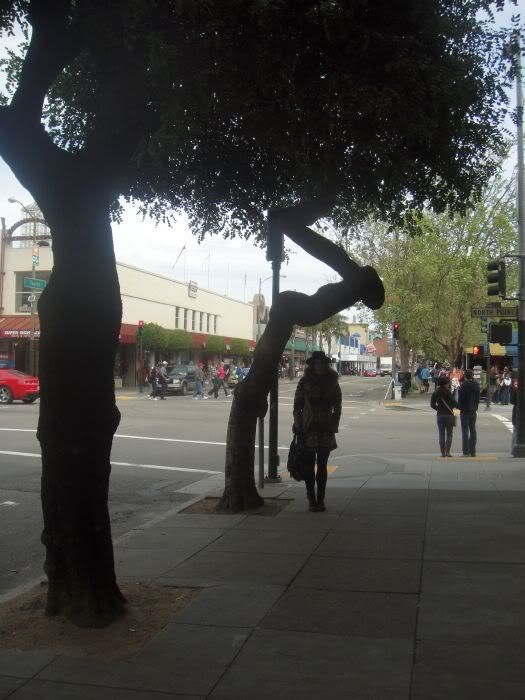 One of the many cool trees I fell in love with. Of course I made Teresa pose with it.