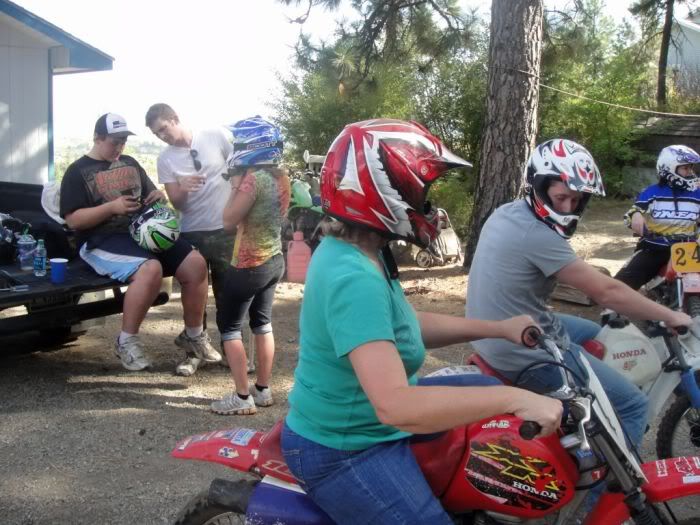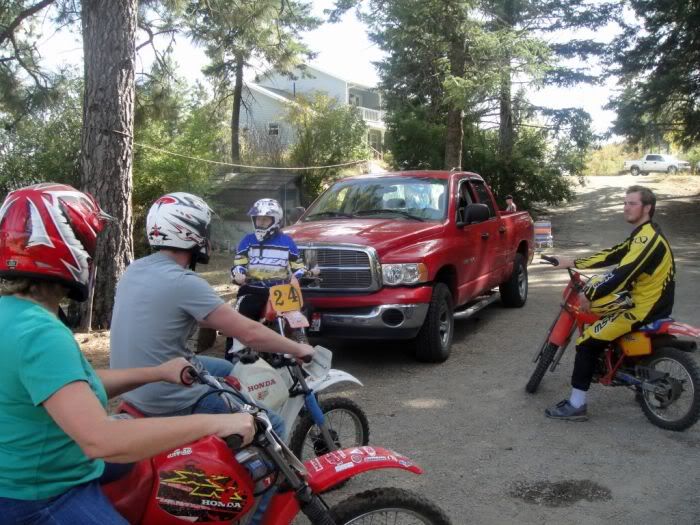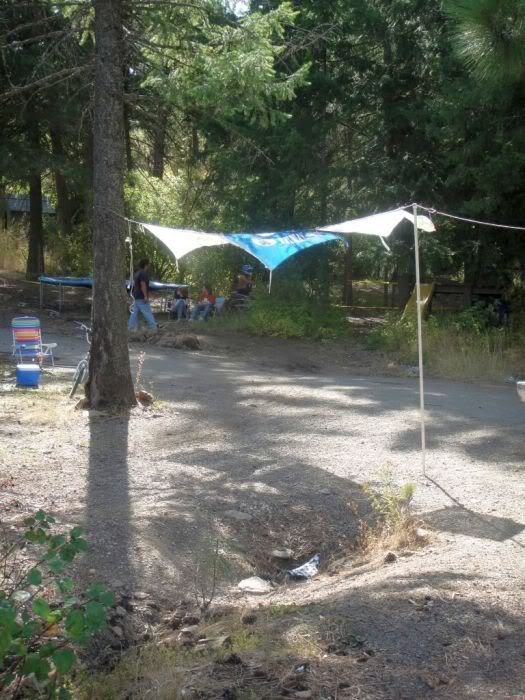 The finish line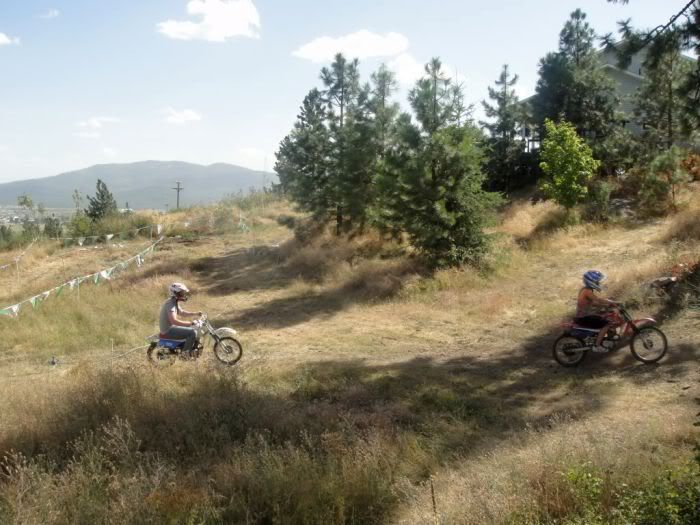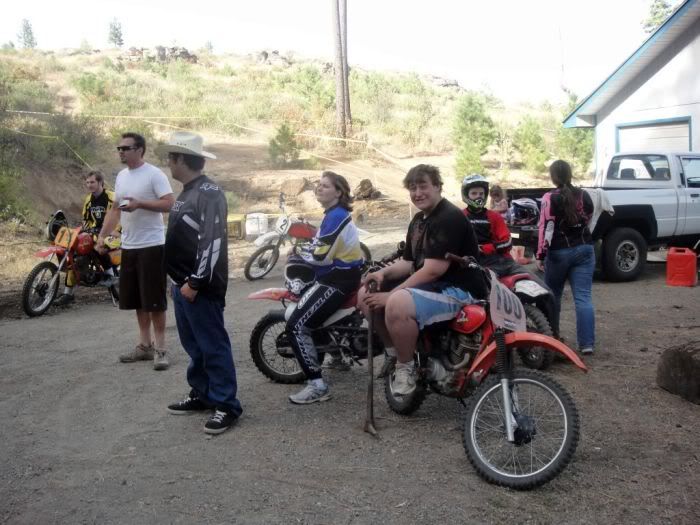 Nice face, Jeff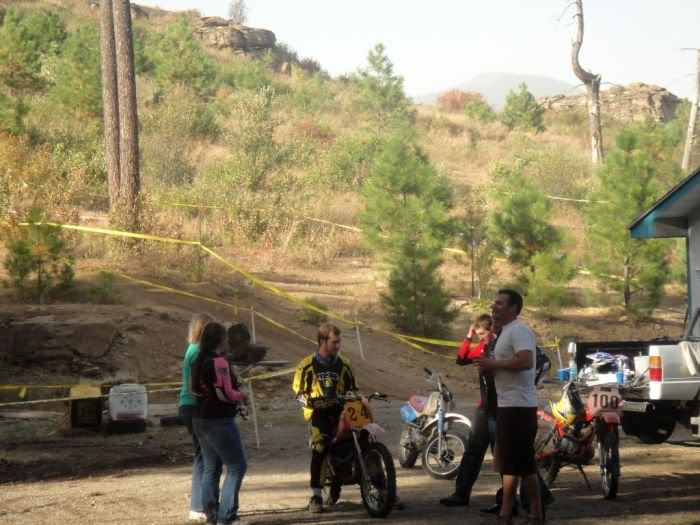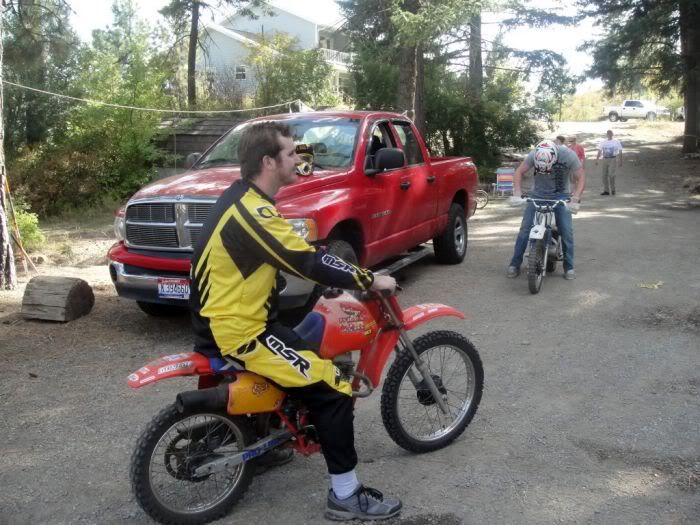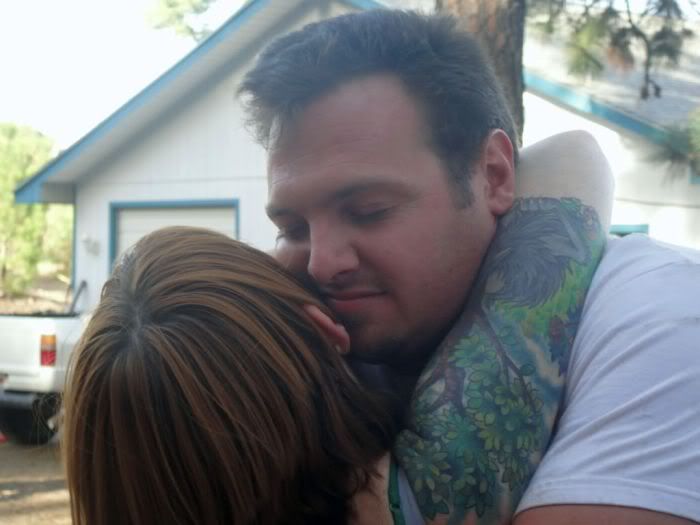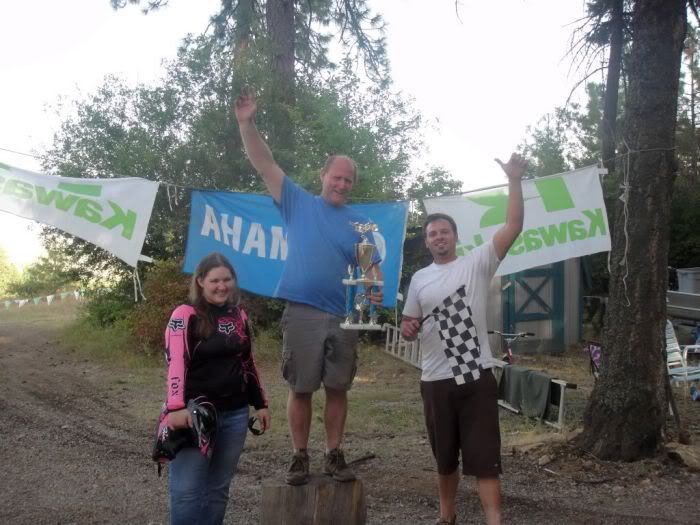 The winners of each class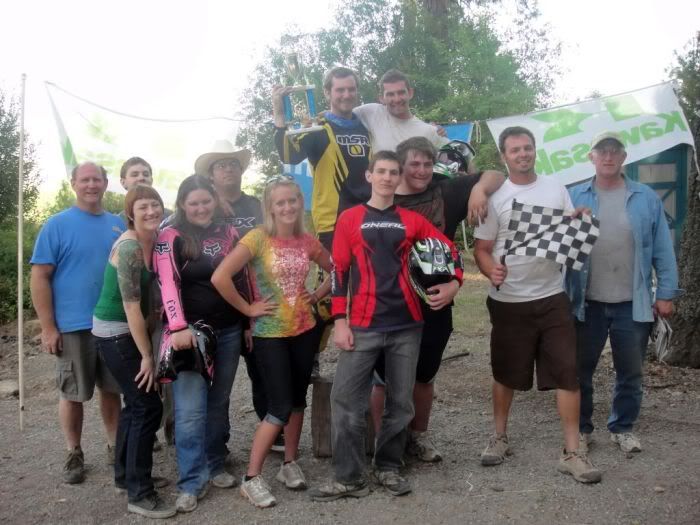 Most of the racers! (Andrea crashed in her first corner, and Mom ran off somewhere)
It's all in the family..
Left to right, back row: Dad, Jacob (bro #5,) Will (bro in law,) Nick (bro #2,) Brad (bro #1)
Front row: me, Rachelle (sister #2,) Shantel (cousin's gf,) Pete (bro #4,) Jeff (bro #3,) Shawn (my honey,) Allen (Mom's cousin)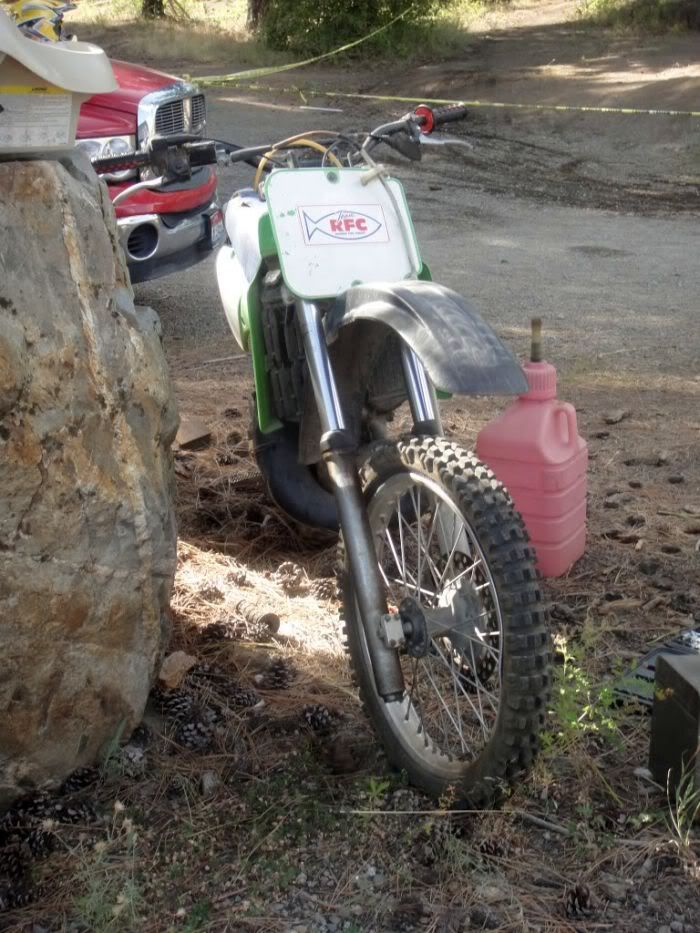 M
y dad used to race Motocross professionally. So of course, we all grew up on motorcycles.
We had a track in our San Diego yard we used to love riding quads around on weekends.
We got to go camping at the desert, and to Motocross and Supercross races. How lucky were we??
Naturally, after the move to Idaho, having much more land, Dad made all kinds of tracks all over the property.
Also naturally, having racing in our blood, our family hosts the Honda Hillbilly Nationals.
Basically this means we get anyone interested in racing or watching together for a day of fun.
And oh, the fun! Nothing like tearing around a hillside with the beautiful scenery all around you!
Here's
my mom racing! (Isn't it super nifty that mom races with us??)
(I think she got a better lap time than I did!)