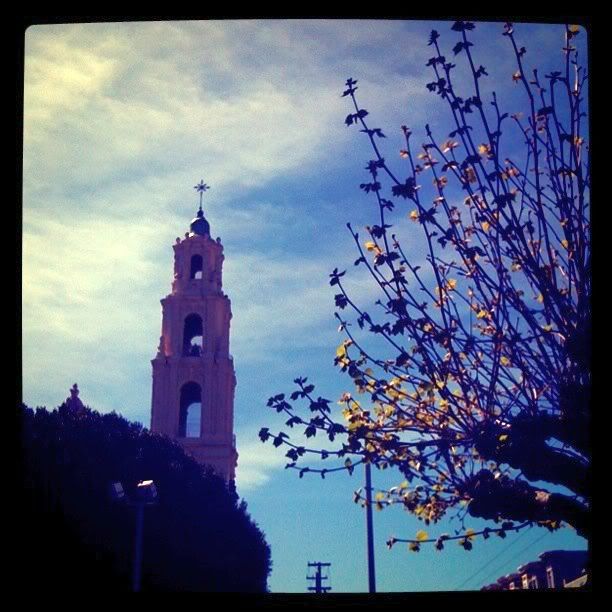 H
ello, friends! I'm back! It was a heavenly long weekend in the city, and I have so much to share with you.
But for now, it's gratitude time!
T
hankful:
For the big strong arms waiting to hold me every night
For the fun I have with my family playing rock band
For my healthy body that takes me wherever I need to go
For the STUNNING weather we were blessed with up in SF
For our steady incomes
For my PLP and how well we get along, how much fun we have together, and the perspective I always gain talking with her
For the prospect of moving north in a year or two
For the agreement Teresa and I made to have a PLP trip once a year
For the pear tart I brought home with me and devoured with gusto last night
For evening shifts that give me mornings to myself
For my cheery Periwinkle nails
For all the pictures, video, and the cd I have to remember this past trip by.
(Not to mention the rad stuff I bought to wear!)
H
ow was your weekend/ week?
{photo: taken with Instagram on my iPhone, a church in Little Italy in San Francisco)
{PLP = Platonic Life Partner}