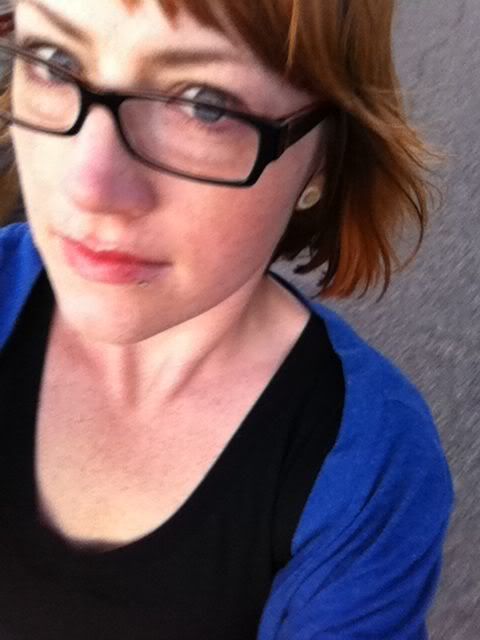 I'm
thankful
today:
For the overwhelming amount of support I have going into this new position and location at work. I finally feel like I can be confident that I made the right decision!
For the day off from worries I had with my brother Jeff yesterday. More on that, plus lots of pics to follow!
For my new phone. I was trying to wait for the next one to come out, but I shattered my screen, and I'm so glad I was forced to get a new one now, because it makes life so much easier!
For my honey. He's been plugging along, getting things done for our home and our future while I've been focusing on work.
For my new Star Wars DVDs. The three originals. I've been wanting them for years and they will finally be mine! Can't wait to have a SW marathon.
For the ease with which our wedding is coming together. It will truly be a blissful time for all!
For my friends. Nuff said.
For the blur of right now. Life is happening so fast. I'm learning to hold on through the rough bits, and let go when I can, and try to enjoy doing both.
For my soon-to-be-ex boss. I have learned so much from this guy, had so much fun, and made an awesome friend in the process.
(Took this pic at dusk on top of Mt. Helix yesterday. Thought the blurriness kinda goes with the way I feel lately.)