T
oday I'm thankful:
~For trying new places to eat and being pleased (hello chipotle chicken wrap and fresh fruit!)
~That one of the oldest and best sheet music stores ever is a few minutes from my house
~That the laundry is (nearly) done
~That I like going to work (as long as I feel good! If I'm sick forget it.)
~For the nice long walk and talk I had with my PLP yesterday
~For the opportunities lying just beyond my comfort zone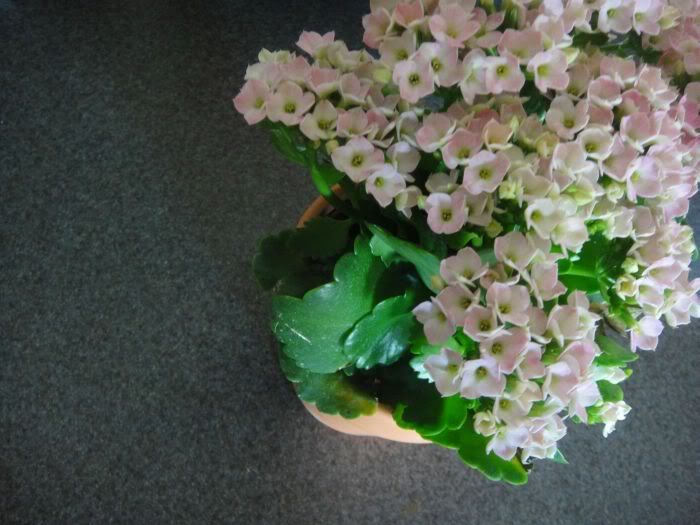 ~For our new (hopefully much more considerate than the last) neighbors (these flowers are for them :)
~That I get to see my Idahoans in two short weeks!
~For the love of my wonderful man