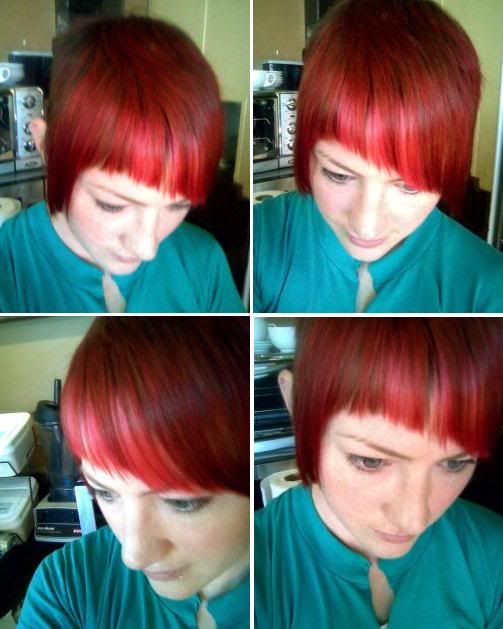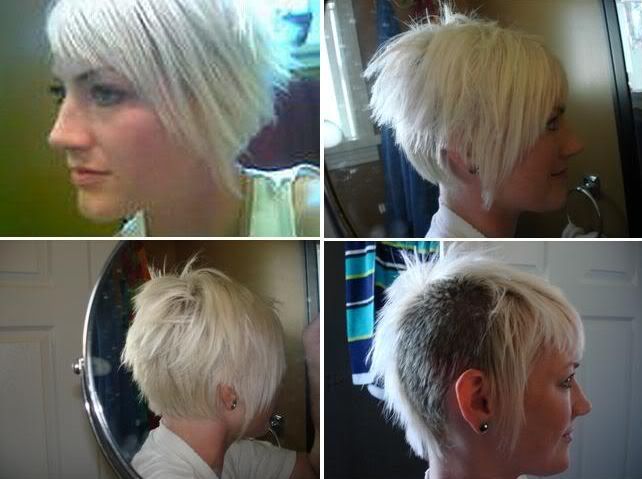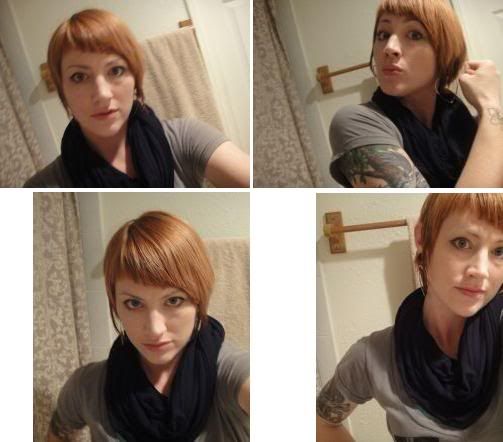 I agreed to be a hair model. I don't know why. I'm terrified now!
No one but me has touched my hair in like 8 years... You could say I'm a bit of a control freak.
I have to send pics of some styles I loved and hated to my stylist to give her inspiration,
and going through the archives makes me nostalgic for hair of days past.
So you guys get to see too.
Sometimes I think I want to go back to white blonde.
Usually though, when I see myself with the reddish/blondish hues I feel most like 'me.'
Although that has little to do with the hair model thing- she will only be cutting, not coloring.
I do know I love my off-kilter bangs, and I love short hair. What have I got to lose?