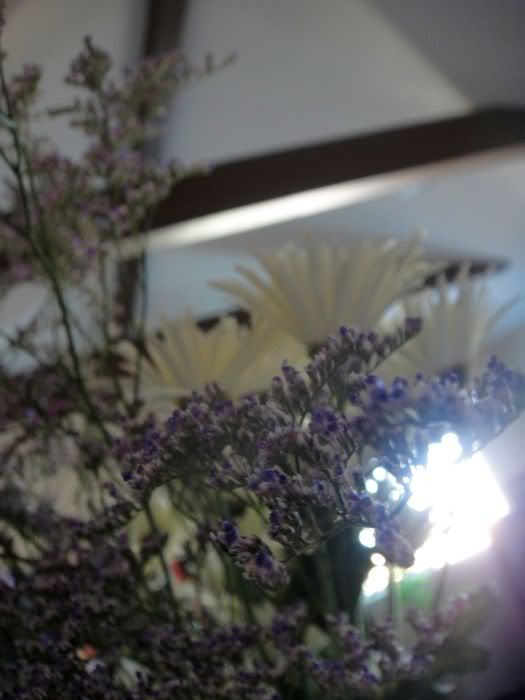 T
hankful!
~I finally tried the 'put your wet nails under cold water to make them dry faster' tip and it works!
~An old friend who was thought to have moved to another state is back in Cali. Hooray!
~Counting down the days til Idaho for my first Thanksgiving there (and I get to meet Andrea's
BFF
, and my cousin's precious
baby girl
!)
~That there is still love and friendship between Shawn and I. Removing the labels from our relationship has definitely improved it.
~Pandora. I'm in love with my 'I've Got The World On A String' radio!
~Delicious beer and whiskey. They ease the pain of a long work day.
~
Party Smarts
. They make the next day not hurt so much.
~Wild flowers from the farmers market that I've had for about a month. They've dried into beauties!
~My full fridge. Blessed with a full belly.
~My job. It's a roller coaster. But I'm learning, and I'm surrounded by quality people. And I can pay my bills.
~The delicious Thai spicy noodles and Hawaiian fried rice
leftovers
that will be my dinner tonight.
H
ow 'bout you?