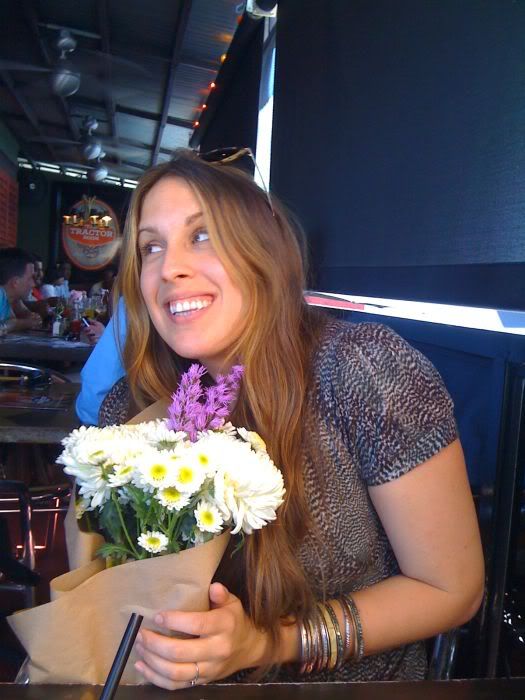 Oh, man. What a time. Feelin the gratitude majorly today!
~My
best friend
is getting married in two days, and I get to be a part of the celebration.
~My uncle and his band are playing the ceremony and the cocktail hour. I can't remember the last time I got to hear them live, but I adore their music and it's going to be epic.
~You know
the song I wanted to walk down the aisle to
at my own wedding? I get to as a bridesmaid at hers!
~I got to have one last pedicure with both of us being single girls today.
~I've been on the verge of tears constantly this week. Just feeling so nostalgic and blessed! Sometimes it's good to be overtaken by emotion.
~My almost-sister-in-law has been a godsend in organizing this event. Thanking our lucky stars for her!!
~I miss my dad. I'm so thankful to have had such a
wonderful dad
my whole life! Love you!
~Cannot express how thankful I am for my friends, especially my bestie. I have such wonderful energy around me at any given time!
~So excited for all of the travel that is coming up for me. I've been saying I wanted to go places my whole life, and it's finally going to happen.
~The power of music. Especially the guitar, mandolin, piano, and violin. I have grown up on live music, played with emotion and soul, and I wouldn't have it any other way.
~Admitting when I'm wrong or feeling something I'm embarrassed of, releasing it, and moving on.
~The hope that my dad will walk me down the aisle someday on my own happy wedding day.
~All of the joy and love that will be shared in the next few days.
{photo: Teresa on her birthday this year}