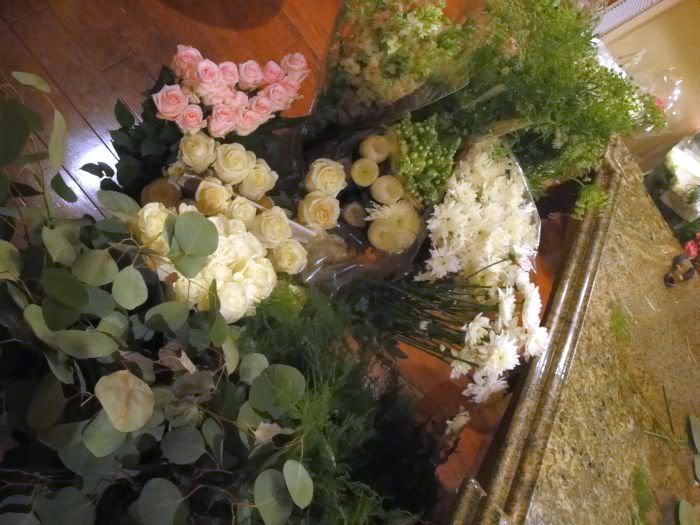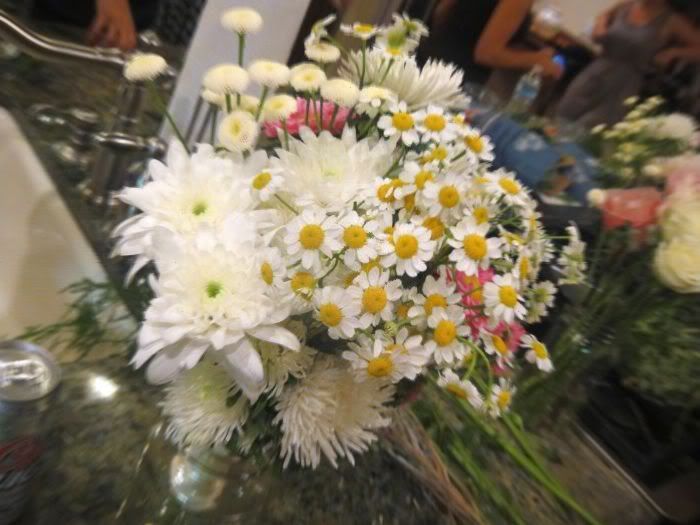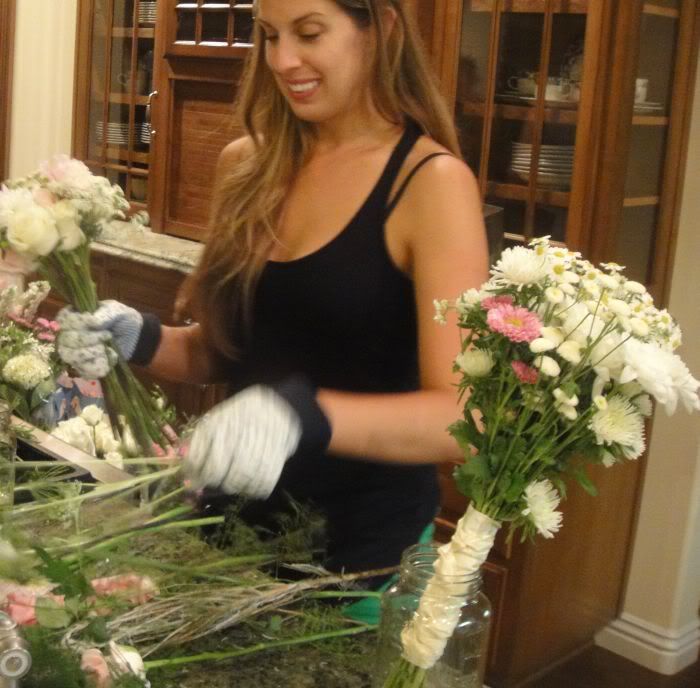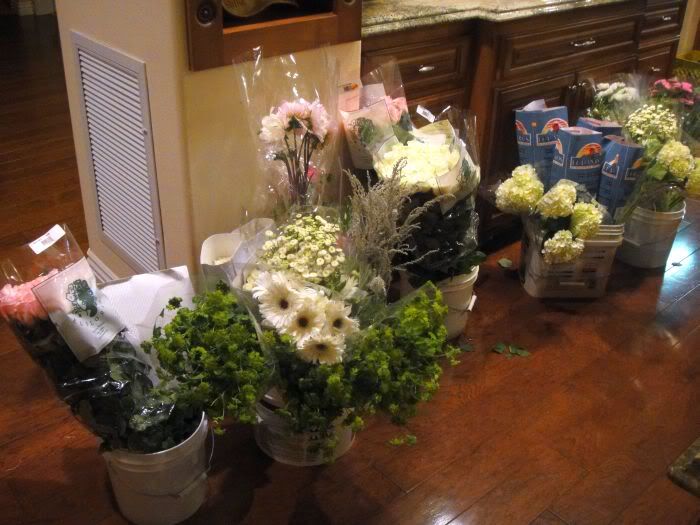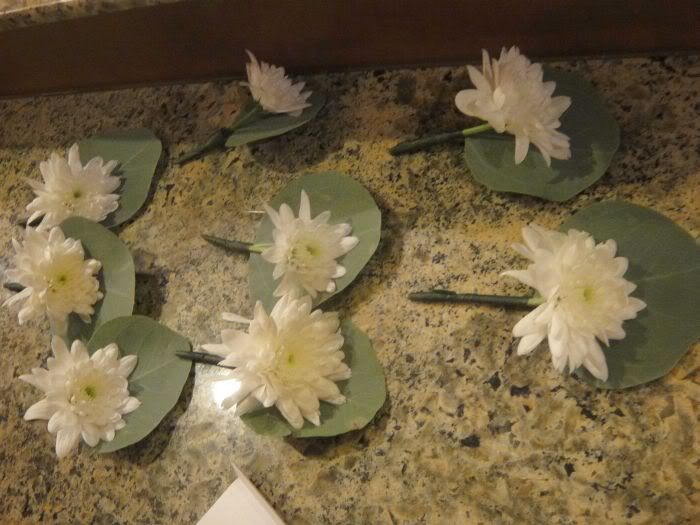 W
hen PLP got married, she let all of us bridesmaids make our own bouquets after the rehearsal mayhem- I mean dinner.
Even though we were all exhausted (Teresa included, and she made her own too!) it was super special to share that time with the ladies
and each bouquet came out unique. yet all went together so well, much like her group of girls! Didn't the boutonierres come out so cute?
And don't you just love Teresa's fake 'get that camera out of my face I'm so tired can we be done with this' smile??
The closeups are all my own bouquet- I loved it so much! Those tiny daisies are the bomb.