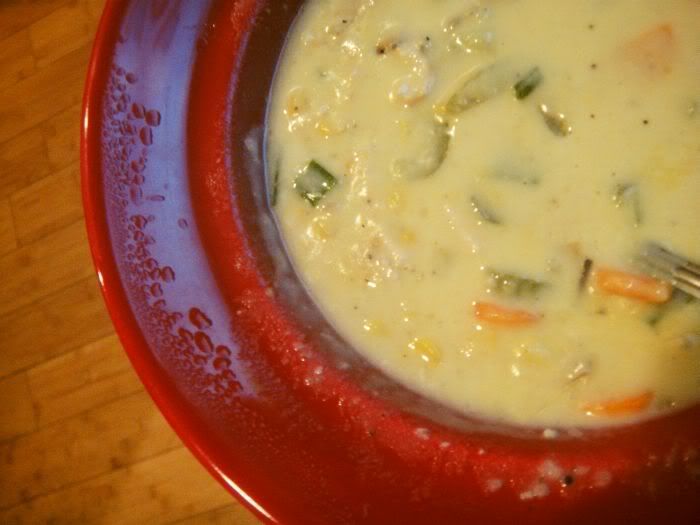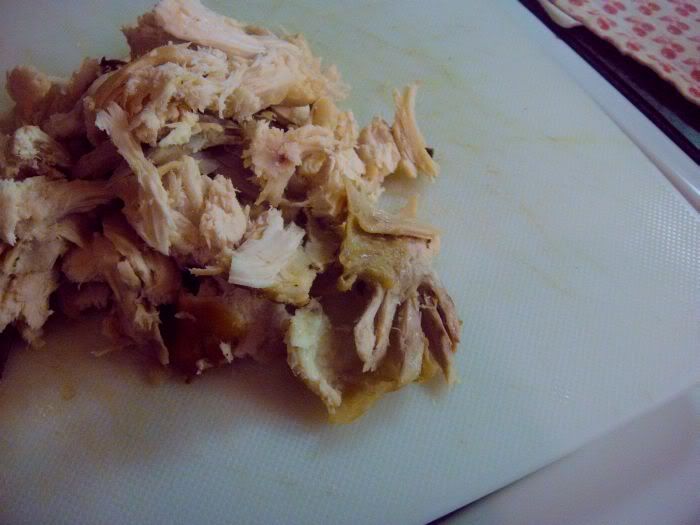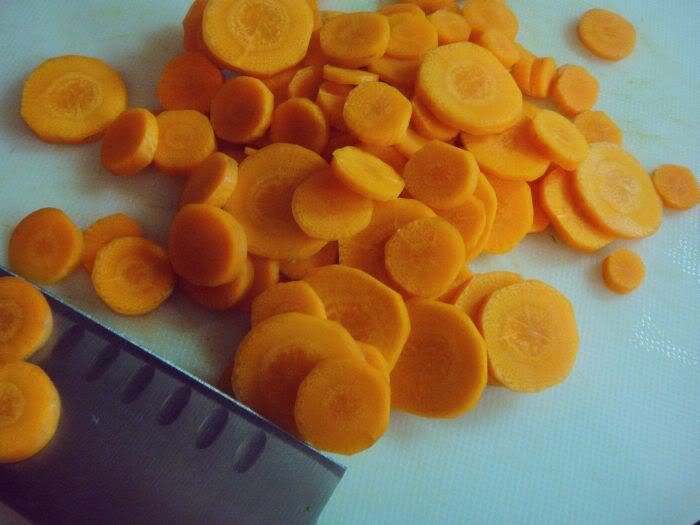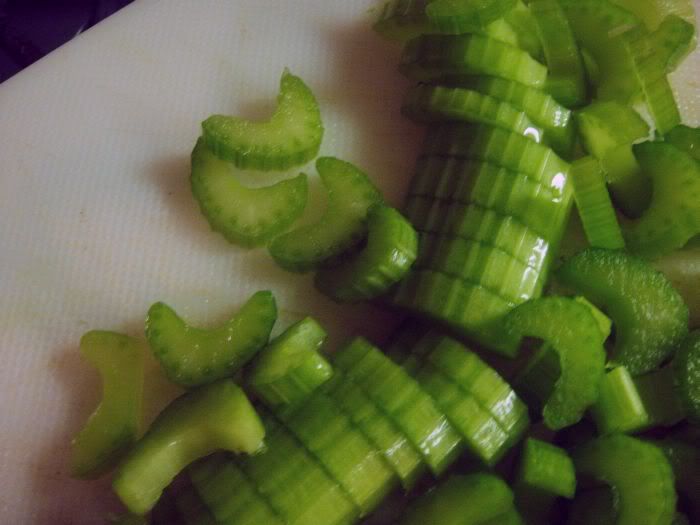 My sister Rachelle's Turkey/Corn Chowder is the BOMB. It's just as tasty with chicken instead, or without any meat at all.
I can't wait to make my next batch. Want the recipe? I won't make you wait any longer.
In Rachelle's words:
(This is actually a few different recipes fused together, but it's yummy and my favorite)
1 cup finely chopped green onion
1 cup finely chopped carrot
1 cup finely chopped celery
2 cups mashed potatoes
2+ cups corn
1/2 cup butter
1/2 cup flour
5 cups turkey (or chicken) broth
2 cups half-and-half (or whatever dairy you have, I used 2% tonight and it was fine)
2 cloves of garlic, smashed
1/2 tsp dried rosemary
1/2 tsp dried thyme
2 cups diced cooked turkey (or chicken, or just omit this as it's just as delicious without any meat)
salt and pepper to taste
1 tsp chicken bouillon
cheese (optional)
Directions:
I usually boil the vegetables and spices all together in the chicken broth to make sure they're cooked by the time it's done.
Make the potatoes at the same time (or just used leftover mashed potatoes, same difference)
Once the veggies are nice and tender, start the roux. Put the butter in a pot, melt, add smashed garlic cloves,
saute for about 1 minute, add flour and whisk. Let this cook for about 2-3 minutes and then slowly whisk in some
of the chicken broth (you can either strain out the veggies or keep them in, it doesn't seem to matter either way.)
Keep stirring and adding until it's all incorporated. Add the cream/half n' half/milk. If it's too thin at this point,
add some corn starch to a little bit of milk and stir into the chowder when it's boiling.
Season however you wish and add about 2/3 cup of cheese. Enjoy.
{Note: I used a rotisserie chicken, didn't use any bouillon, and used half mashed potatoes and half cubed this time.YUM}