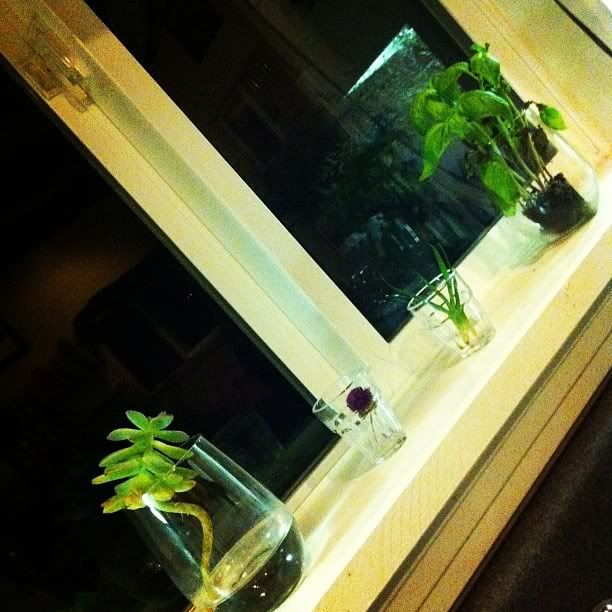 T
onight I find myself very
content
and
grateful
.
I realize as I pursue my various
adventures
that things must change.
I must
let go
of some things to make room for new ones.
One of the things I will not be able to
hold onto
forever is my home.
My home
feels like me. It feels safe, clean, and comforting here.
I love living on my own. I love having a space all to myself.
I love playing whatever music I like, at any time.
I love coming home after a long day and being able to use my space however I wish.
I love cooking in my own kitchen, only having to clean up my own mess, and having everything just as I left it when I open my fridge.
I love all of my plants. All along the steps, on my porch, outside my window. Some of them have been with me for years, others are new friends.
I love the art on my walls, the art I have yet to hang, and the photos of loved ones I have around. They all remind me of good times, people I love, and of the inspiration and talent in the world.
I love having nice, stable neighbors. I love having easygoing, pleasant landlords.
I love my wood floor. I love my air conditioning. I love my blue counter tops and white cabinets.
I love all of my windows. I love the light they let in, and the sunrises I witness almost daily.
I love my sleepy little neighborhood.
I love that my local healthy market is a 30 second drive or a 10 minute walk away.
I love being able to watch any movie I please, whenever I please.
I love being able to walk around in whatever getup (or lack thereof) I feel like wearing.
I love having quiet. I love being able to just sit and think when I want to.
I love all of my books, and that I can read any of them without distraction.
D
on't get me wrong, I love people. There are so many
wonderful people
in my life.
But I
really, really love
me some
solitude
in my own home. It's a dream come true.