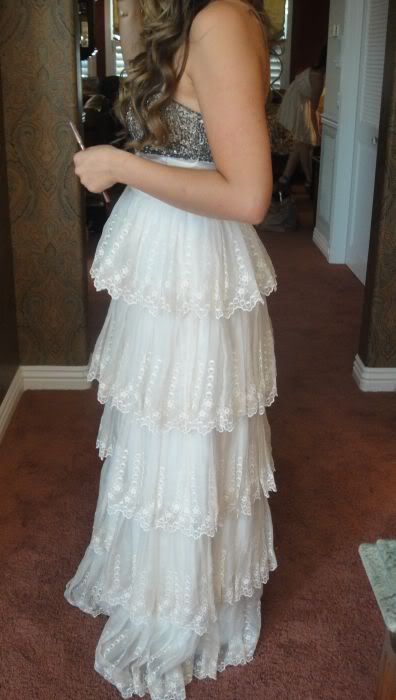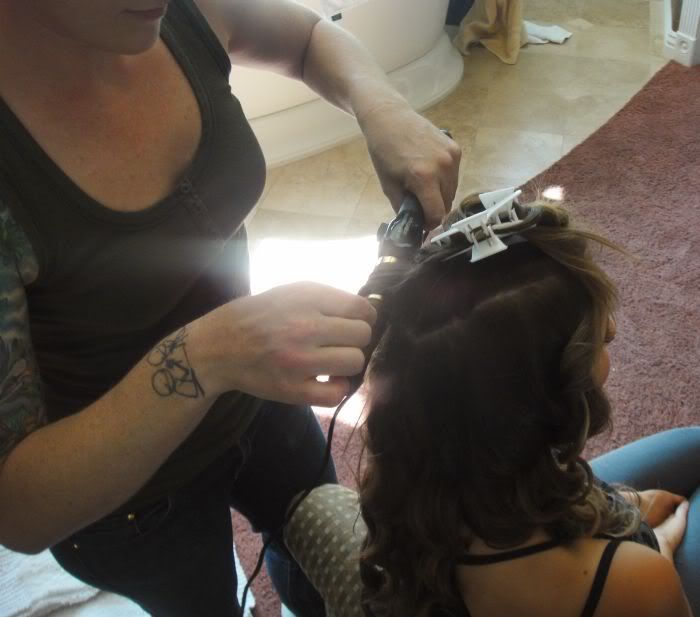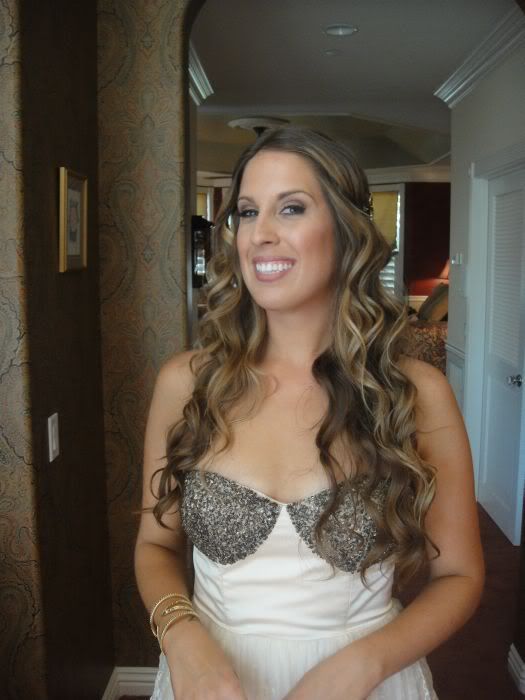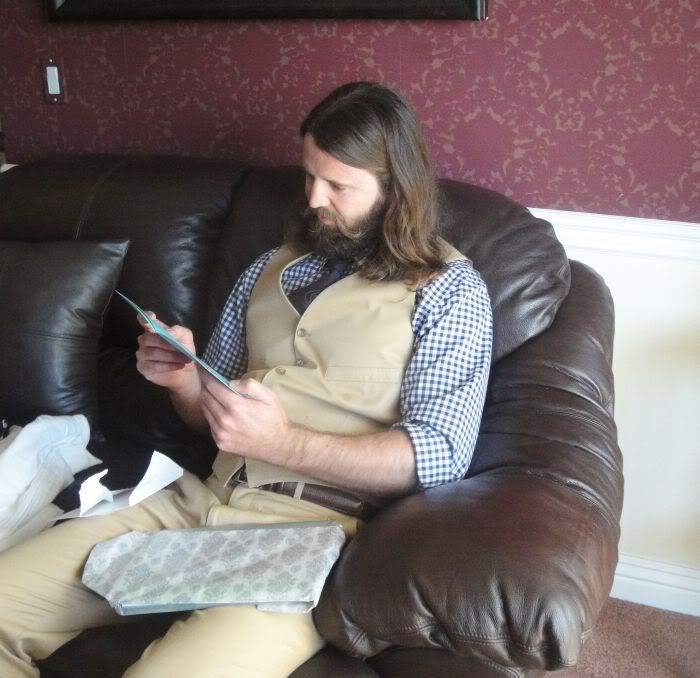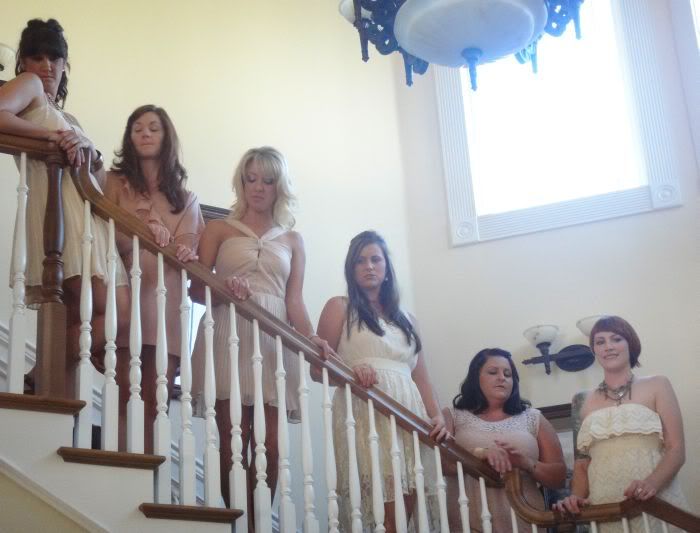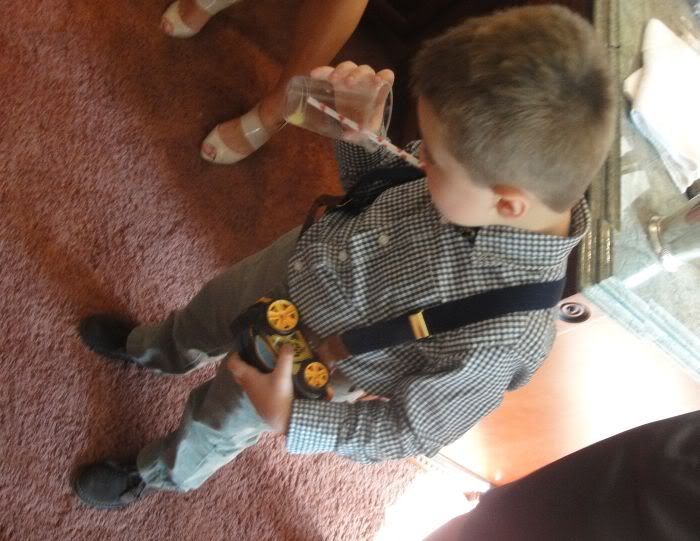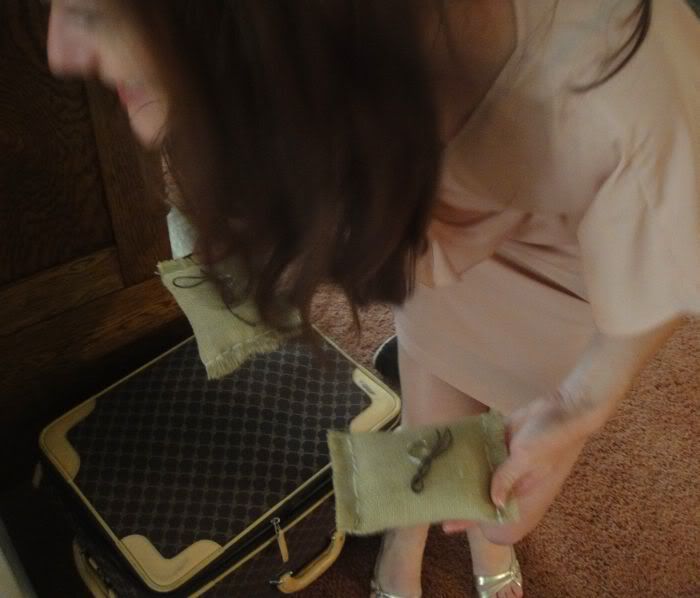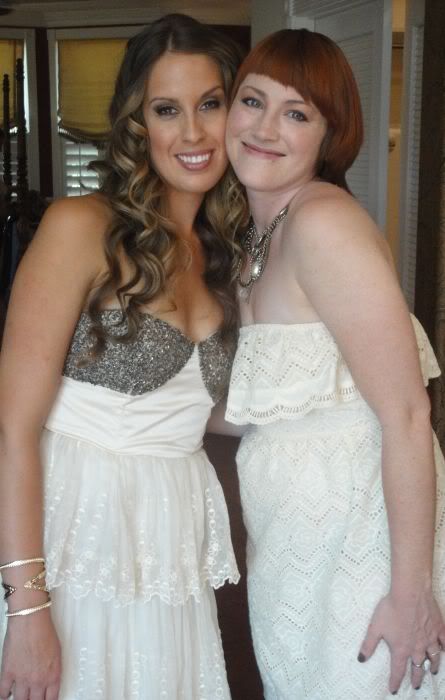 A few scenes from the final moments of getting ready. I got to do PLP's hair! It turned out beautifully.
She was a gorgeous bride. It was touching watching the groom open her gift to him- he had to choke back
some tears. Her nephew was hilarious- he kept bragging about his fast running skills while hanging out
with the ladies. Speaking of hilarious, I love that outtake of us bridesmaids on the stairs! And the blurry
shot of Katie with the rings just makes me smile. Most of us were pretty giddy.
P.S.
Flowers
and
Quiet Wandering