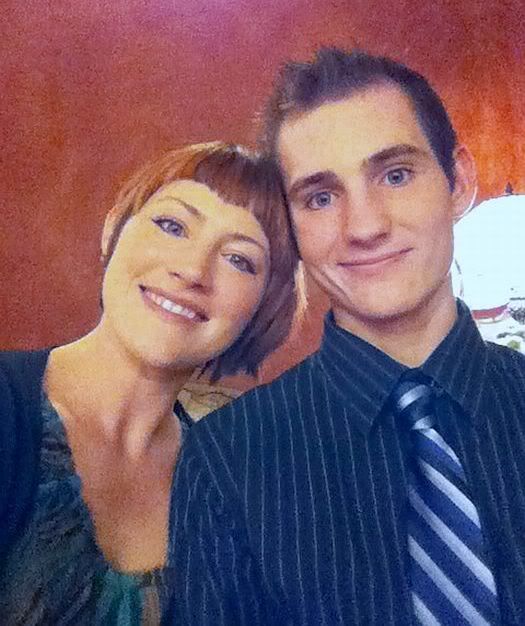 Thankful For...
((Coming home every day. To my own space. To a peaceful environment.
((Being blessed with a challenging job through which I've met so many rad people.
((Steady paychecks.
((Trader Joe's turkey meatballs and sweet potato fries.
((My Dad. He inspires me.
((My comfortable bed, and the great sleep I get on it.
((The help I've had/am getting with getting a rebuilt engine put into my car.
((Christmas Music. Regardless of the meaning or the hype, Christmas makes me feel merry.
((Friends. Old and new, steadfast and flighty, sensible and fanciful.
((
This
recipe, and the half of it I froze and just rediscovered.
((My brothers and sisters. They are all so interesting, smart, loving, and funny in their own way.
((The training I'm getting for work. (Even if it means another two weeks away from my restaurant! Eek!)
((Yoga (and other workout) videos. I love being able to exercise at home, and at will.
How about you?
(iPhone image: Pete (4th brother) and I on Thanksgiving. )