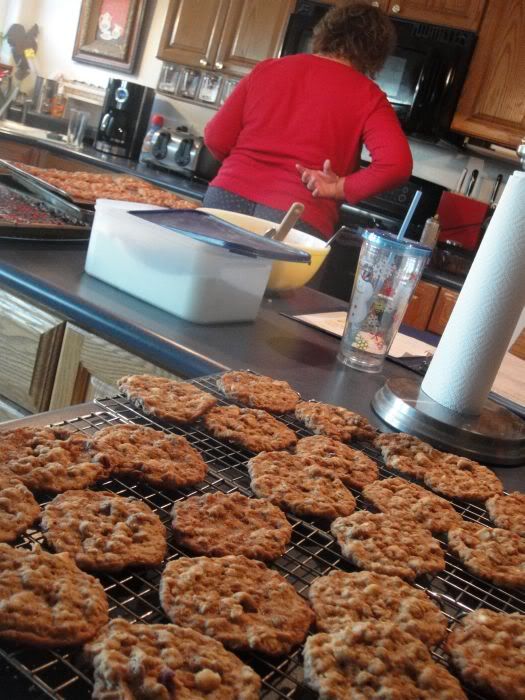 Tonight, I'm Thankful:
For the water cup with a lid and straw I got in my stocking this year so I don't have to waste a paper cup every day at work.
For the fact that my parents have filled a stocking for me 29 years in a row.
That I got to hear both my parents' voices tonight.
That I tried a new class (Capoeira) and loved it- it challenged me mentally and physically (I'm still sore three days later!) and was fun.
For friends that step in and help out with things at my restaurant so I don't have to bring in pain-in-the-you-know-what technicians.
For my home. I still love having my own space, my sanctuary.
For my other home with my family up in Idaho.
For working out regularly and feeling great because of it.
For my thirtieth birthday coming up next week. So excited for this age!
For my big (and growing) movie collection (many of them gifts from family).
That my three-month engine swap saga will soon be brought to a close.
That I'm going to LA next weekend with two of my favorite girls, and will get to hang out with more of my favorites, some of whom I haven't seen in years!
For my plans for the tattoos I'm giving myself as a birthday present. So cute and fun!
For every time my car starts, and every time it gets me to my destination.
That I have wonderful kindred spirits for friends. I really have someone to talk to about any subject I can think of!
For my deep pool blue nail color. So pretty.
For Trader Joe's turkey meatballs and sweet potato fries. I never tire of this combo!
For the huge boom my dad's business is going through right now, and that the whole family is pitching in to aid in the growth.
{image: Mom didn't know I caught her in the midst of her Christmas cookie baking. :}