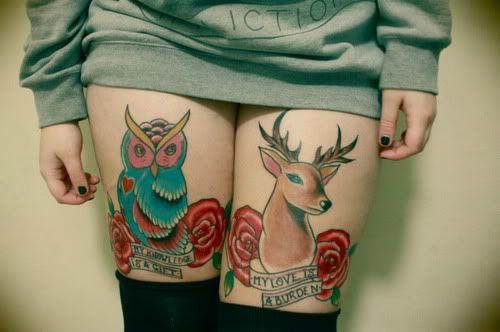 P
erfect. Just perfect!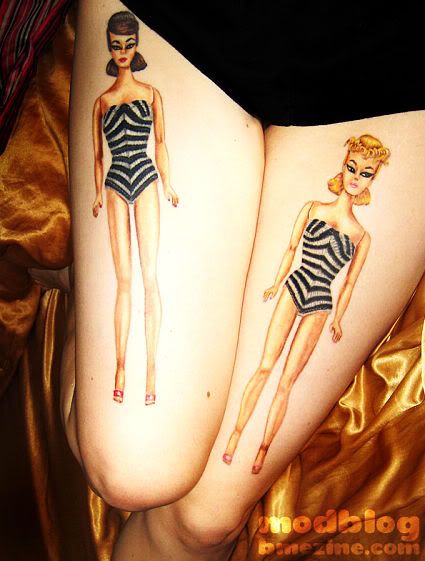 S
o cheeky and nostalgic.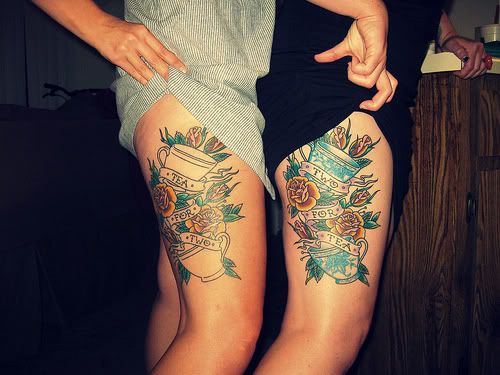 H
ow amazing are these sister tattoos??
I've been planning my thigh tattoos for the sides of my thighs, to pretty up areas I don't enjoy looking at.
But I'm changing my mind, I think.
For one, the tattoos will just draw more attention to those areas I want to disguise if I put them on the sides.
For two, I like how they look on the fronts of the thighs better. A better canvas, if you will.
For three, it's not as if my profile views will be boring. I have my arms, ribs, and calves, after all. ;)
Sources: one two three
Related posts:
Feminine Thigh Tattoos
More Feminine Thigh Tattoos