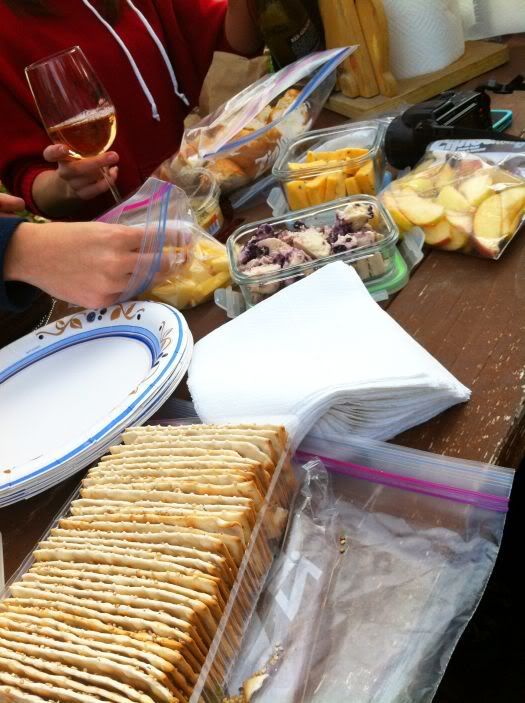 Oops, did I miss Thankful Thursday again?
At least you can rest assured I only forgot to blog because I was busy doing things I'm thankful for. :)

Since we can (and why not, it's good for us!) be thankful everyday, here's my Saturday Gratitude list:
~Finding free ways to talk to my dear friend who is currently residing in Scotland
(and planning my visit there very soon!)
~FaceTiming with my brother as he attempts to teach me Chess strategy.
~Remembering how much I love my Yerba Mate
(I've been drinking only black tea for so long, however could I have forgotten my first tea love??)
~Watching the honey melt into my tea as I swirl the spoon around.
~And then watching the milk spread out in a murky cloud across the surface.
~Regular late night Pho and wine dates with one of my oldest friends.
~How satisfied I feel after scrubbing my bathroom floor on my hands and knees the other night
(and how much nicer my house feels after all the cleaning I did).
~My amazing massage therapist/Reiki practitioner friend
(I can't wait for my next session!)
~When I pleasantly ask for what I need from a telephone banker and they help me right away without a stitch of attitude.
~The longer I stay at my company, the more I grow, and the more I love my job.
~The feeling that I have found part of what I want to do with my life-
and I didn't have to search for it, it came to me.
~Feeling like I am on the path I want to be on (this has been a rare occurrence thus far in my life,
I'm hoping it will be a more familiar feeling from here on out!)
~Having so many kindred spirits in my life, both family and friends.
(There are so many levels on which to connect with others, and I'm blessed with a variety pack!)
~Having the money in the bank to order (what will hopefully be) the last of the parts needed for my engine swap.
~My wonderful aunt and uncle who are going to let me borrow their van while my engine is getting changed
so I don't have to waste money on a rental car.
~Knowing that after my engine is done I get to travel, and get tattooed!
(And get tattooed while traveling!)
~My amazing staff in my restaurant. I could not do what I do without their hard work and stellar attitudes.
~Sleep. I never regret staying home for this reason.
~Exercise. I never regret doing it, but always regret not.
~Hot showers after being cold all day- the kind that just wash the day from your shoulders.
~Acai smoothies. So delicious and they make me feel like a million bucks.
(I really should get a blender and start making my own)
How are your Saturdays shaping up, friends?