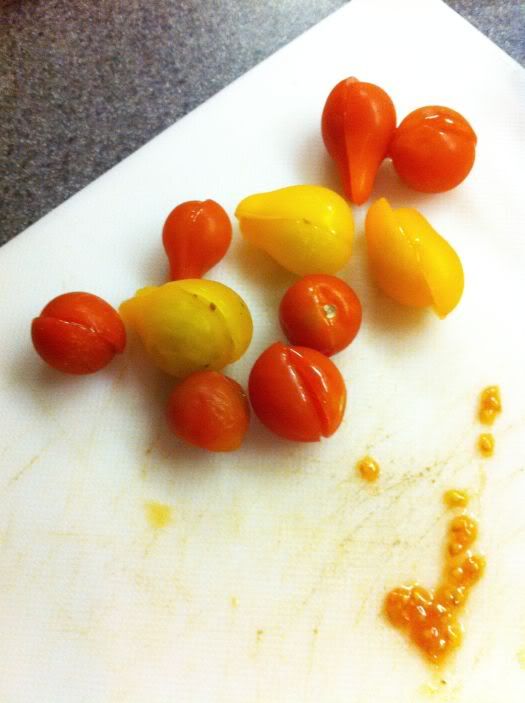 T
hankful on this Thursday night:
~For delicious Mexican food readily available at all hours in San Diego
(especially my
new favorite spot
that happens to be a few blocks from my house.)
~For fun
80s movies
that make me nostalgic for old styles and then laugh at myself for it.
~For my PLP doing
P90X
with me. So far we've worked out together twice in the last week.
Holding each other accountable definitely ups the motivation factor!
~For learning to force myself to take actual days off of work and not fret about the restaurant when I'm away.
~For the delicious
Sleepytime tea
I'm drinking.
~For how much better I'm feeling not drinking alcohol every night.
~For the fact that I just may end up going on my first ever solo vacation in a few weeks.
Five days with just myself. Should be empowering and enlightening! And oh yeah, fun I hope!
~For nail polish that dries quickly (the stuff I used tonight? Not so much.)
~For my clean, organized closet that I forced myself to deal with today.
~For my clean house that I also forced myself to deal with today.
~For kindred spirits. No matter what I'm feeling, there is always someone who has felt or is feeling the same way.
~For the calming affects of my Basil and Red Thyme essential oil mixture
(and how earthy and nice it smells!)
~For my wonderful parents. They love us all so much, and they both bring unique
wisdom, comfort, humor and love to the table.
~For my bloggie space. It's been two years already! This is quite the outlet for me. I heart it.
~For loneliness, because it reminds me I have experienced a lot of togetherness in my life
to be able to feel the contrast so acutely.
~That women in this country have a lot of reproductive rights that we take for granted.
~For the abundance and variety of Acai bowls and smoothies in this city.
~That strawberries and Heirloom tomatoes are coming back into season!
H
ow about you, friends? What's trippin' your trigger lately?