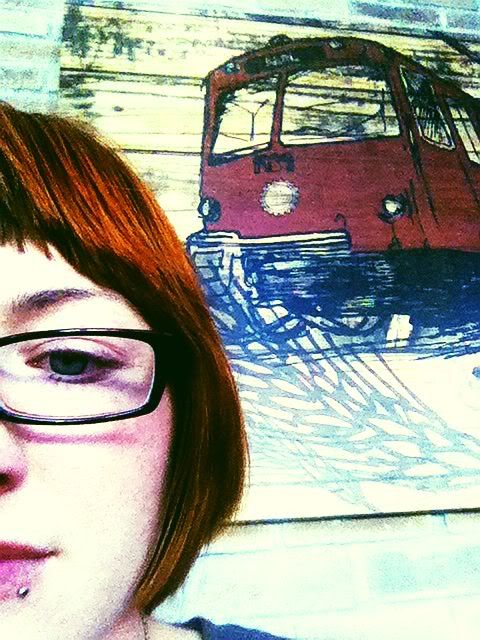 I
t's a gray, gloomy morning. The weather matches my mood perfectly.
I want to stay in and brood all day, but I must be active and cheerful.
So let's give this gratitude thing a whirl, shall we?
-Booked my flights to my favorite city (so far, at least! ;) for my vacation next month!
-Get to see some dear friends who I miss like the dickens up there.
-My vacation conveniently falls on 4/20 weekend.
-I'm going to get paid to hang out, explore, eat, party, and shop.
-I have an amazing PLP who lectures me when I need to be set straight.
-I have Sunday off. My favorite day to have off.
-My friends just brought over a huge tv for me to use (free!) and hauled off my old broken one.
No more hitting the side of it to try to get the picture to come back!!!
-Three more weeks and my awesome new AGM will be in the restaurant and relieving stress from us all.
-The two people we just hired are rockstars.
-My first AGM is a rockstar too. She works her butt off and is such a good example and trainer.
-Looking forward to my next Idaho visit in June.
-Also looking forward to skydiving for the first time with my brother Brad!
-Rain this weekend means I don't have to water my plants. And that they will be stoked.
-All of my bills are paid. I love that feeling!
-My great aunt just sent me a rad colorful scarf she made.
-I have a wonderful clan of family and friends who catch me when I fall.
-I complete the 21 Day
Gratitude challenge
today, and I think I'll continue it indefinitely. Why not?
-No matter how many times I fall off the workout bandwagon, I can jump back on just as easily.
On that note, I think I'll go do yoga before work.
-Yoga. It will never get old.
How about you?
{image: how I've been feeling lately.. like a large vehicle is about to/or has just run me over.}