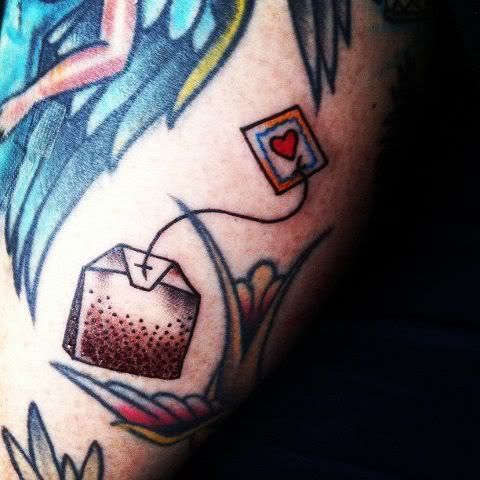 ...Well, one of them, anyway. You all know how much I love tea!
I get all of my tattoos done by the brilliant
Micah Caudle
at
Flying Panther Tattoo
.
All of the artists in that shop rule, you guys. If you're ever in San Diego and want some quality custom work, get thee to FP.
(Please excuse the bandage tape, leaked ink on my angel's arm, and blood. Tattoos are a messy business! ;)