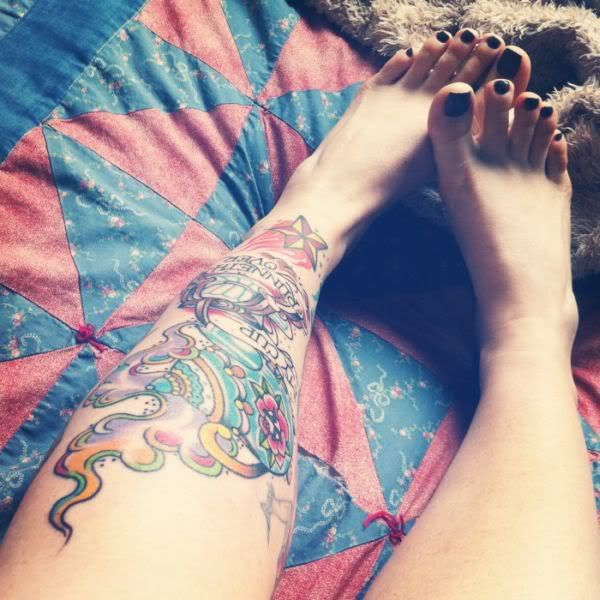 I'm so excited about my latest tattoo, you guys.
(Isn't my grandma's quilt pretty too, especially in the soft morning light?)
I
told Micah I wanted a teapot pouring tea into an overflowing teacup.
I had very few stipulations, other than I wanted the teacup to look like the set my mom gave me awhile back.
T
hen I got the idea to add the words 'My cup runneth over' -one of my favorite quotes
that reminds me to be grateful for my overflowing life.
G
etting my shin tattooed was not bad at all. I know a lot of people don't like getting tattooed over bone,
but bone doesn't bother me nearly as much as getting close to (or into) the ditches (elbow, armpit, knee, side.)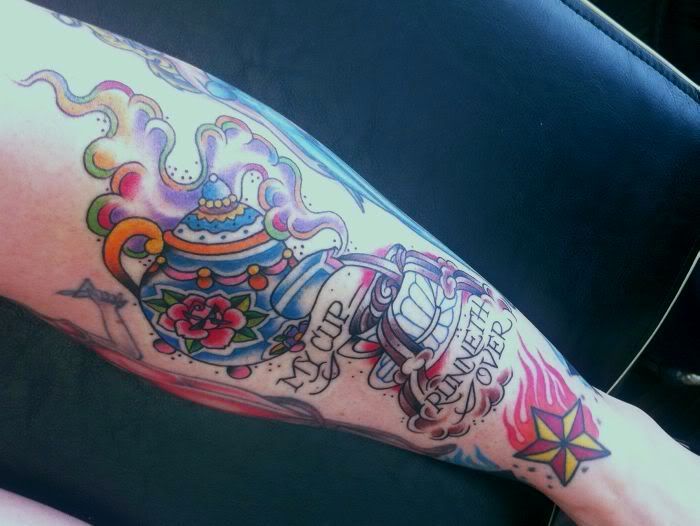 T
he colors came out absolutely brilliantly! (What else would I expect from Micah- he's a color genius!)
I love what he did with the multicolored steam, and how he used the reds around the teacup to make it look white
(there's no color between the blue lines!)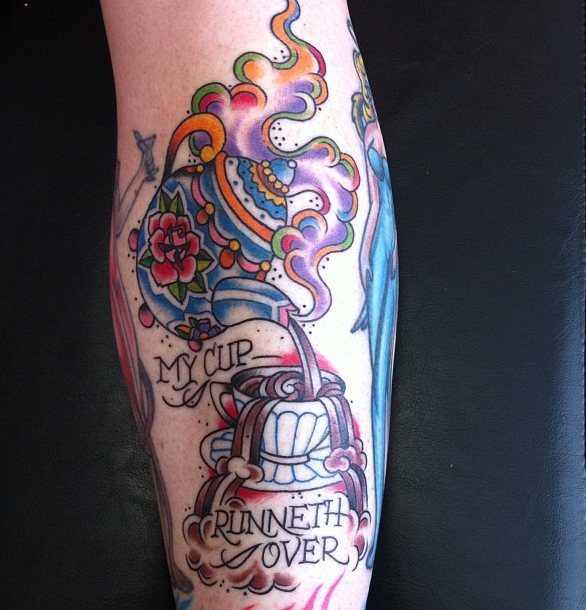 H
ow Alice-In-Wonderland is that whimsical teapot?? He created the fanciful 'font' for the lettering from scratch.
And the tea has Micah's signature Japanese-style graceful flair.
I'm in love!
(These images have not been enhanced- except the last one- Micah may have used an Instagram filter for it.
The colors really are that bright!)
(You can find
Micah Caudle
at
Flying Panther Tattoo
in San Diego.)
*Please do not use my photos without my permission, and make sure to credit my artist and link back to my blog. Thanks!