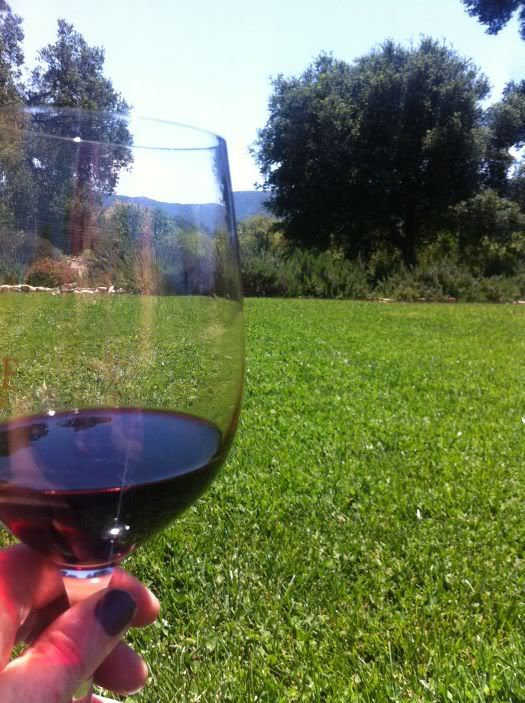 Thankful!
-For the natural market a few blocks away from home (especially when I get the urge to bake in the morning and discover I'm out of baking powder).
-For food blogs and the endless inspiration they provide.
-For the decision to go easier on myself when it comes to exercise. Yes, it's a priority, but there is no need to beat myself up for not doing it at the end of a long, exhausting work day.
-For the means to buy groceries (not just any groceries, organic groceries- and I'm thankful those are readily available to me).
-For my time off for my trip to Idaho being approved- only three weeks away!
-For wine (and all of the combinations for enjoyment it provides- food, friends, places...)
-For my Ella Fitzgerald Pandora station (I can't get over how awesome it is to have Pandora- when I was a kid you had to listen to the regular ol' radio- or cassette tapes!)
-For the opportunity for personal growth I've been presented with at work
(I balked at first, threw a few fits.. but I'm determined to come out of this situation a better person!)
-For the two dinner dates I have this week- tonight, a home-cooked meal by a friend who's in culinary school, and Saturday, a nice restaurant and lots of drinks with one of my oldest homies.
-For my resolve to cook for myself more often than not- even after a long day when I don't feel like doing anything, stopping at the grocery store, then coming home and creating something delicious is so relaxing and nourishing!
How about you, friends?
{image: we stopped at Sunstone Winery in Santa Barbara on our way to Big Sur the other weekend. Lovely!}