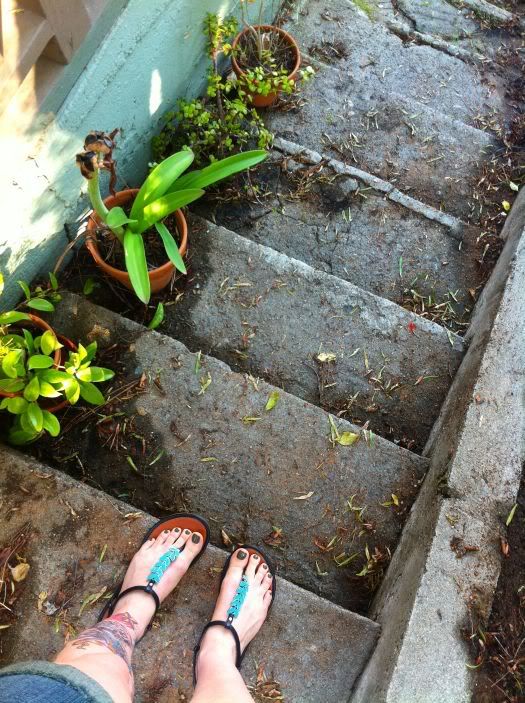 Hullo, Friends!
It's a beautiful sunny day here in So Cal (and hot already, at 9am!) I'm heading out for a nice loooong work day, but I'm in a great mood! What better time to make a gratitude list?
First off, I'm grateful that I'm learning to step outside of situations that cause me frustration. Look at things objectively. What can I do about this? What can I not do? Well okay then. Let's move on and not waste any emotion! (Next, I want to learn to step outside of the situations that make me worried/afraid.) It really provides so much freedom and I can be in a better mood more of the time.
I'm also grateful for my work. I really do love what I do. All of the challenges that come with my position and my industry guarantee I rarely get bored. And if I do get bored, a new challenge is always right around the corner. I love the people I get to interact with on a daily basis. I love the food we serve. I love the tenure I have with this organization. I love the stability and growth opportunities.
And I'm grateful for my family! Today is Fathers Day! I could not be more proud of my dad. He's got a booming home business that all started with an idea. He gives me advice whenever I need it. I love just sitting with him, being quiet. Not much has to be said, but when it is, it's quality.
Other gratitudes:
-The smell after I water my plants. So alive!
-How therapeutic hanging out with my houseplants is.
-Having a mountain closeby to hike whenever I want to clear my head and get some exercise.
-Having two best friends in the same city as me who I can call almost anytime.
-Having fun planning a trip to Ireland with my PLP, and to Italy with my brother Brad.
-Trying new recipes and loving them.
-Throwing whatever I have in the house together and coming up with new recipes.
How about you?