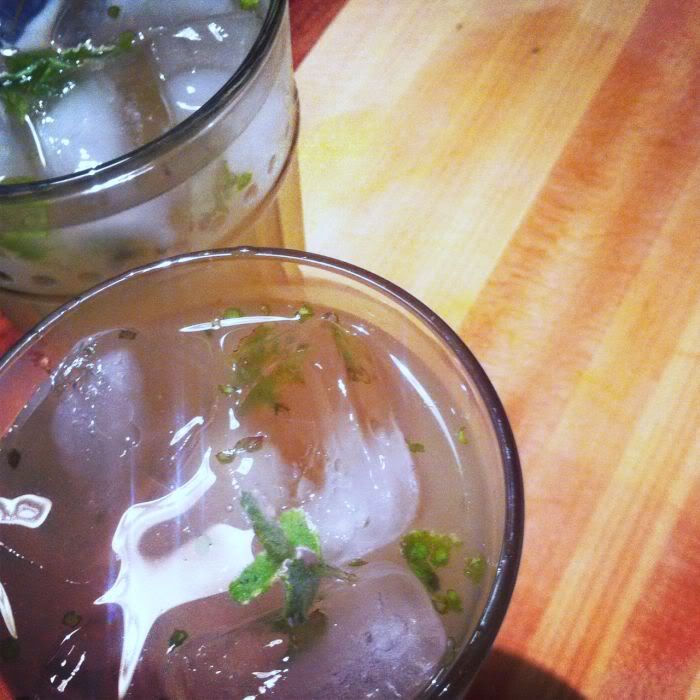 Full to the brim with thankfulness tonight, folks!
~I spent all afternoon in the sunshine with a fabulous friend on a new-to-both-of-us hike.
~
This song
is playing right now.
~And other songs like it were playing when we stopped on the way home for spontaneous Mexican food (and Kristi's first 'real' rolled tacos in San Diego!)
~K-Dub took me to the market, where I got peaches, which I intend to turn into a delectable tart.
~She also gave me a TON of fresh produce from the farm she interns at! Not only local and natural, but grown with love! Cucumbers, lettuce, beans, squash... Score!
~My town was absolutely gorgeous for magic hour tonight. The pink hazy sky, the perfect temperature of air that caresses your skin, the purple Jacaranda petals floating gently down and covering everything...
~I'm always talking about how much I love challenge, and I'm taking on a BIG new one with work. With more (even bigger ones) to come. I'm going to thrive!
~My family is going through a rough patch right now. It's reminding me that we all still have each other no matter what, and that sometimes rough patches hide the best stuff just under the surface.
~I've designed a new workout routine that I'm hoping will hold me accountable for being active no matter how long my work days are. Here's to feeling fabulous and having lots of energy!
~I'm going to Santa Cruz in a month to celebrate the wedding of two of the most awesome peeps I know.
~I'm going to Florida in October to visit my wifey at school!
~I've been experimenting away with food and drink recipes lately. The one pictured above is from
this lovely site
, and it even in a non-slushy form it was delicious!
~I watched another friend perform some standup comedy last night.. along with a ton of other comedians. Laughter is so good for the soul!