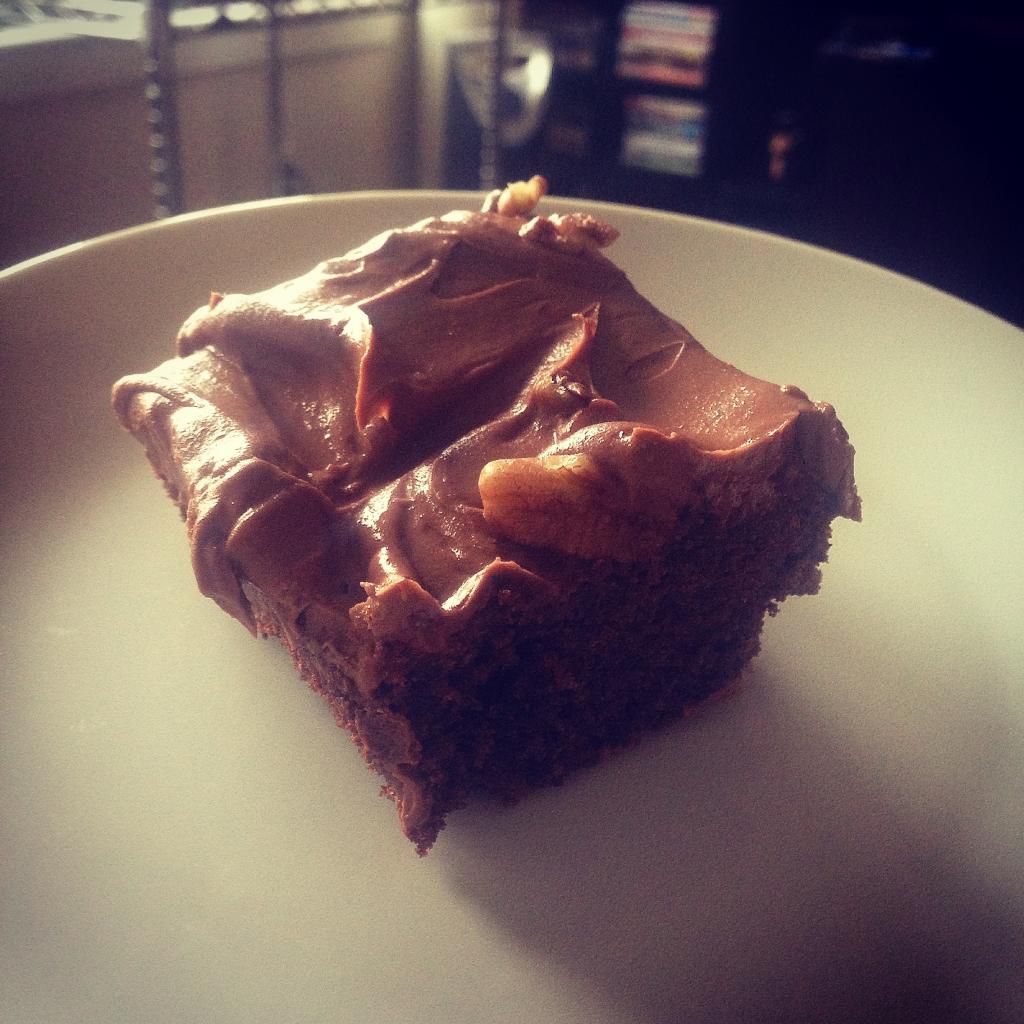 Things I'm grateful for tonight:
~Friends who make art. In many forms! Decor, merch, design, food, paintings, jewelry... There are some beautifully talented people in my world, and in the world at large!
~Learning new cooking techniques- and perfecting them on the first try! This week, I made a chocolate cake and icing from scratch (thanks,
Deb
!), simple shrimp sautéed with garlic and lime juice, crepes (with Bisquick! and my mom's homemade choke cherry syrup), and I'm currently baking up my first ever batch of homemade croutons (thanks,
Tracy
!)
~Being married to the best man I've ever known (aside from my dad and brothers, of course). I really never stop being grateful for him. And I never want to! He's so forgiving of all of my annoying quirks and moods. And he's fun. And smart. And cute. I think I'll keep him.
~Putting off shopping for jeans for months, finally gritting my teeth and trekking to the store (in sleet-y, icy conditions! my commitment was real), immediately finding two pairs of my favorite brand, and having them fit perfectly. That was a victory. Under ten minutes, I tell ya! It was meant to be.
~That a book I sent to my dad inspired him to make some real changes in the way he runs his business. He's even making his employees read the same book! And he sent me a fantastic plan for what they are calling "the makeover." If you knew my pops and how he has been run over by his business in the past, rather than running it, you would agree that this is an amazing turn of events! I am so thrilled to be able to contribute from afar in any way I can.
~That all of my basic needs are consistently met. I have gone without basic things at various points in my past, and I can't and won't take them for granted. Things like a home of my own, bills being paid, being able to grocery shop when we need food rather than only on payday, warm showers, a steady job, a dependable car, a safe neighborhood...
~That I am re-learning the art of allowing. Getting out of my own way and allowing life to unfold. Remembering that life is the process. The in between. Reminding myself to choose to find ways to flow toward happiness as often as possible.
{image: that devilish cake I mentioned earlier.}